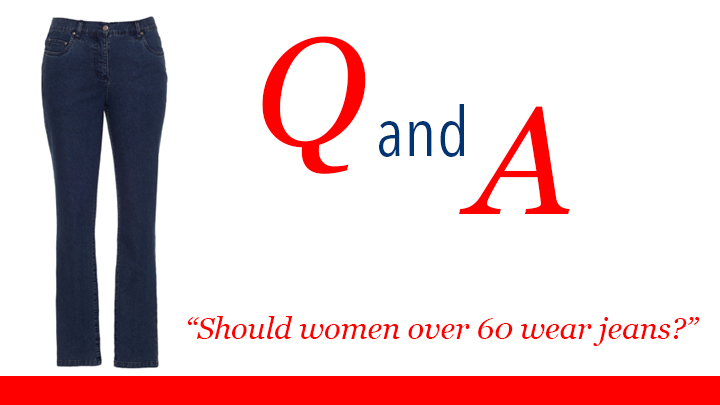 One of our Style at 60 Community Members has asked:
"Is it only me or do you think that denim jeans are only for the young? 
I think black and coloured jeans (not white) are ok up to about 60 and that blue denim jeans should not be worn by anyone over 50."  – Marleen Catmull
Marleen, I think at the end of the day we should all be able to wear what we feel comfortable in, what fits us well and what suits us. Jeans are certainly not for everyone – but I think that might come down to a comfort thing more than anything.
A pair of classic, straight legged, mid-rise, blue denim jeans is a wardrobe staple that should be found in almost every woman's closet! These days they make jeans to suit every figure shape – from tummy tucking to bum lifting, whereas once upon a time there wasn't much variety at all.
Another key factor to consider is the fact that nowadays most jeans have some stretch in them. Stretch denim is excellent for comfort, a better fit and the jeans will hold their shape better for longer. I bought a wonderful pair of Joes Jeans about a year ago in Melrose Place, Los Angeles. Not only do they look stylish, but they feel as comfortable as a pair of trakkie daks!
Here are a few styles that I would recommend checking out, Marleen! I would tend to stick to darker blue rather than faded blue denim as it is smarter and creates a slim silhouette.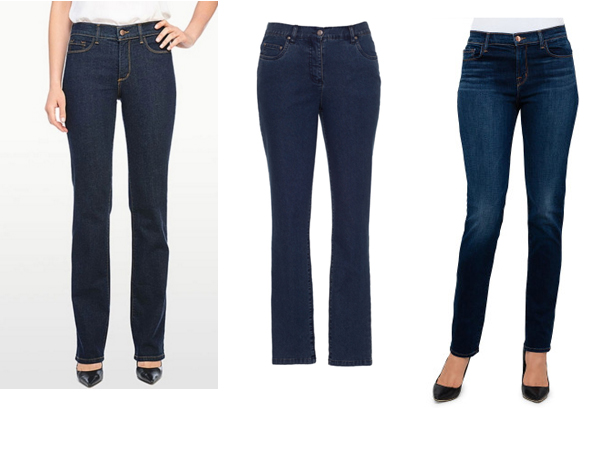 Not Your Daughters Jeans marilyn straight jean
Yarra Trail mid-denim straight leg jean
J Brand maria straight leg dark blue jean
Do you wear blue jeans or do you agree with Marleen?  
Comments