Saturday on the Couch: Planning the perfect wardrobe!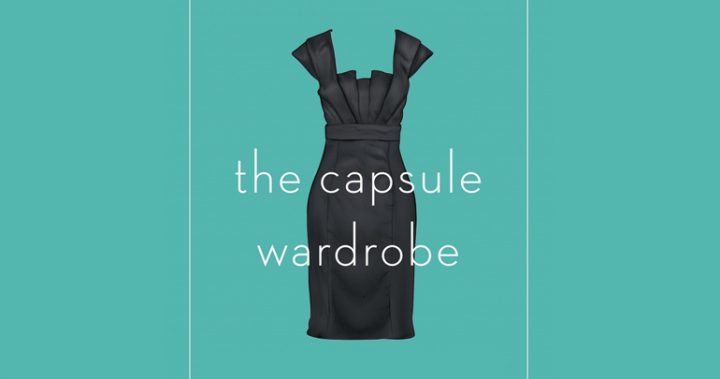 "De-clutter your closet, maximise your fashion choices, and reinvent your own personal style."
If you are like me, you wonder why at our age we need advice about planning the perfect wardrobe. I was a bit dismissive, I don't need as many clothes as I did when I was a working woman, but I admit there are more than 30 items in my wardrobe (okay many more!).
I took a look at my wardrobe and realised that I am still holding onto far too many things, particularly handbags, shoes and blazers. What's more, and this adds to the overall cluttered untidiness of our wardrobe, my husband shares my clothes hoarding. So perhaps, I'm not as wardrobe savvy as I might like – time to read and learn.
In The Capsule Wardrobe, author Wendy Mak says that "Cluttered closets create cluttered lives. Too often we are left rummaging around an overflowing wardrobe, ironically at a loss for what to wear. However, owning a capsule wardrobe, which consists of a limited amount of clothing, will set you free!"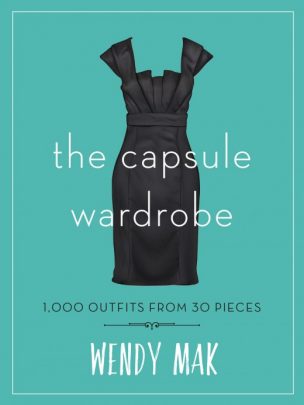 Ad. Article continues below.
The Capsule Wardrobe introduces thirty wardrobe essentials – tops, bottoms, footwear, and accessories – that will create the ultimate mix-and-match wardrobe for the working woman, or the active over 60's woman who believes we can always learn. Let's have a look at Wendy's basic 30 items:
Trousers,  Pants,  Skirts,  and  Shorts
1 x tailored pants in black
1 x tailored pants in stone
1 x casual pants in taupe/mushroom (a skinny cut is the most versatile)
1 x pair jeans in dark indigo wash
1 x tailored, but not "suit" style, black skirt
1 x casual skirt (denim, stretch cotton, or linen)
1 x pair stone shorts
Tops,  Blouses,  and  Blazers
2 x long-sleeved tops (black or white + accent color)
2 x basic tank tops for summer
2 x accent-colored blouses in a dressy, smart fabric to suit all occasions
2 x blazers (black and stone) that fit and flatter your shape to take you from work to play
1 x black cardigan that isn't too baggy or frumpy
Ad. Article continues below.
Dresses
1 x LBD for day to night
1 x casual printed dress for daytime pleasures
Jackets  and  Coats
1 x classic trench
1 x winter parka
1 x lightweight jacket for in-between seasons
Shoes
Ad. Article continues below.
1 x pair patent black pumps
1 x pair strappy black sandals
1 x boots in black (knee-high or ankle-length depending on climate)
1 x dressy flat sandals
1 x black ballet flats
1 x tan pair of wedges
Bags
1 x black tote (to complement our black shoes)
1 x tan or beige tote to complement our nude/summer shoes
1 x a little black clutch for nights out!
In this "how to" book we are not dumped with a list and told to "go fetch", rather we are given detailed descriptions and illustrations of each of the thirty pieces. Thanks to the publishers, NERO, Starts at 60 is able to reproduce this chapter below:  
Ad. Article continues below.
But how do you take these 30 items and turn them into 1,000 outfits? The Capsule Wardrobe will show you how and revitalise the way we use our clothes to make dressing easy and worry-free. You may even re-invent yourself and your style.
Wendy builds her wardrobe around black, a colour I don't like wearing. In my case, with a simple change of black to navy, all her her other suggestions work perfectly. One thing I appreciate is that Wendy allows for changes like this to be made. She gives us the plan but doesn't make it law.
The Capsule Wardrobe: 1000 Outfits from 30 Pieces is available now from Dymocks, who also extend an invitation to the Sydney Starts at 60 Community to a free event with author Wendy Mak on Thursday 16 Feb on how to create the perfect capsule wardrobe. Click here to learn more.