Saturday Night Nostalgia: Five 60s and 70s Fashion trends that need to come back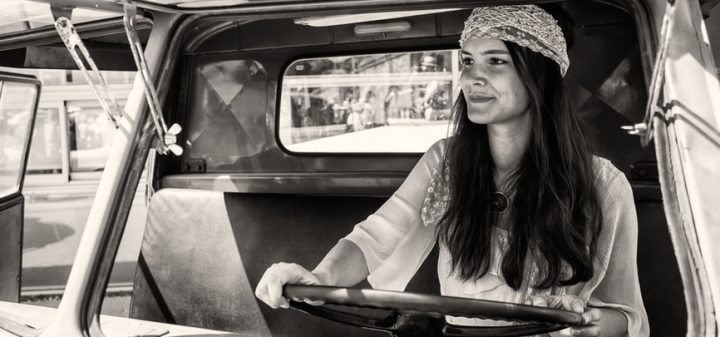 The fashion of the 1960s and 70s had such a distinctive feel and style that there are so many things from the era that are almost in desperate need to come back into fashion. For tonight's Saturday Night Nostalgia, we are going to look at five fashion trends from this time that need to have a comeback.
Peasant Tops

An article of clothing that is perfect for the warmer, and downright hotter, months the Peasant top is made from wonderfully light fabric. Bright colours with interesting patterns it was one of the must have tops of the late 60s and early 70s. While a lot of people still wear it regularly, it did see a plunge in popularity. It's in a big need of a comeback.
Fringe clothes
Ad. Article continues below.

This style of clothes was popular with the hippy movement of the 60s and made popular by singers like Cher. Fringe clothes added flair to clothes with the braided fabric flowing off the tops. The tassels add movement and interest to the items after not adding any layers to the cloth. It makes them ideal for the summer months as well.
Boho Style

Another style that was inspired by the hippy movement but adopted by high fashion. The Boho style brings in bright colours and patterns with light flowing materials that are great at keeping the air flowing and keeping you cool.
Ad. Article continues below.
Culottes

While the return of the Culottes would be another round for the item as they debuted in the Victorian times. They made a big splash as the fashion item to have in the 70s. A return now would mean a return to the fun style and patterns while once again, and this seems to be a pattern, giving you a fashionable item that would also keep you cool.
Wide Leg Palazzo Pants

If you need some choices for pants than these classic 70s, pants need to be brought back. Flowing and wide legged to allow for air flow, they are super stylish and comfortable. Pair it with a simple white top or even a complimenting Peasant Top for a classic and trendy look.
What are your classic fashion items that you wish would make a comeback? What item from the 60s or 70s have you never stopped wearing?