Tricks for switching skincare routine from winter to spring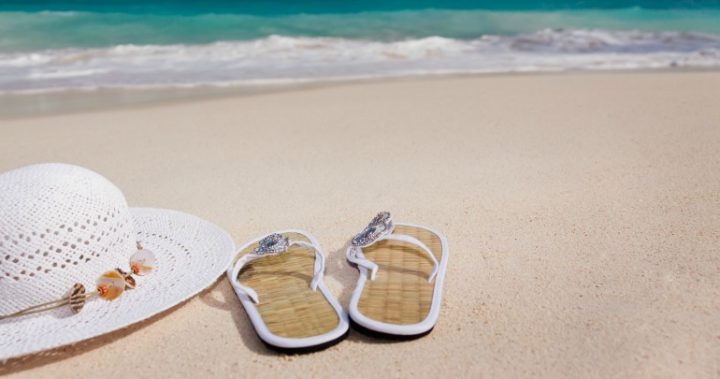 Changes are occurring in our bodies all the time, including the skin. In fact, the skin is an obvious way to notice that we are constantly renewing cells, as can be seen in the understanding of why we exfoliate the skin to get rid of dead skin cells. When the seasons change, you may notice the different requirements of your skin according to the temperature and humidity. It is beneficial to become aware and notice the changes during these times and adjust the usage of your skin care products accordingly so that the skin does not become dehydrated or over moisturised and thus congested. This may mean using fewer products and less of each one, depending on your personal needs, and especially as we make the transition from winter to spring. 
Enjoy sensible sunshine
The most important thing to remember about sunshine is balance, and using your common sense to avoid getting sun damage. The fact is, that the sun has a remarkable effect on our health and happiness, so to avoid it is not wise. However, spending all day in the sunshine isn't the smartest choice either. Enjoy the sunshine in the early or late hours of the day, avoiding direct sun exposure between the hours of 11am and 3pm. And if you are going to be out in the sun for long periods of time during the day, wear a hat and apply a natural sunscreen that contains zinc oxide. 
Swap your rich face cream for a lighter moisturising lotion
In the warmer months, it might be helpful to use a light moisturising lotion so that your skin doesn't become congested. I love the AEOS Enriching Moisturiser during summer as it's light and non-greasy yet deeply penetrating, and packed with skin loving ingredients such as jojoba oil, rose hydrosol, squalane, oils of chamomile, lavender, witch hazel, and crystal essences of rose quartz, sapphire and amethyst. Heaven in a bottle! 
Ad. Article continues below.
Remember to exfoliate once a week
Exfoliation is a necessary and basic step in your skin care ritual as it encourages skin cell turnover, stimulates the production of new skin cells and encourages the production of collagen and elastin – the basic building blocks of the skin. So, make the choice to gift yourself to a moment of me-time once a week to exfoliate your skin with effective and gentle plant extracts, such as jojoba beads or bromelain enzyme from papaya, to promote a healthy, hydrated and radiant complexion.  I particularly love the blue AEOS Gentle Exfoliant as it works in harmony with the natural function of the skin, gently polishing the top layer of dead skin cells, as opposed to extreme exfoliation methods that increase the risk of skin sensitivity, premature ageing of the skin and dry skin. 
Remember to spritz
A quick spritz of your favourite face mist throughout day is an effective and refreshing way to hydrate and replenish lost moisture.  A mist is to moisturiser, as salt is to pepper – they work oh so beautifully together, enhancing one another as they intertwine their actives to bring about the healthy glow that you seek. So, spritz your face, neck and décolletage prior to applying your serum, beauty oil or moisturiser. The mist not only helps prime the skin for the product that follows, allowing further penetration of botanical extracts but also helps you to use less moisturiser. A win-win situation for your skin and bank balance. You can also spritz your favourite mist over your face after applying your makeup. It helps to set the makeup as well as giving your skin that much-lusted after natural looking glow, as well as helping your makeup 'settle'.
Do you include a face mist as part of your skincare regime?