Safe can be sexy! Incontinence underwear that actually looks good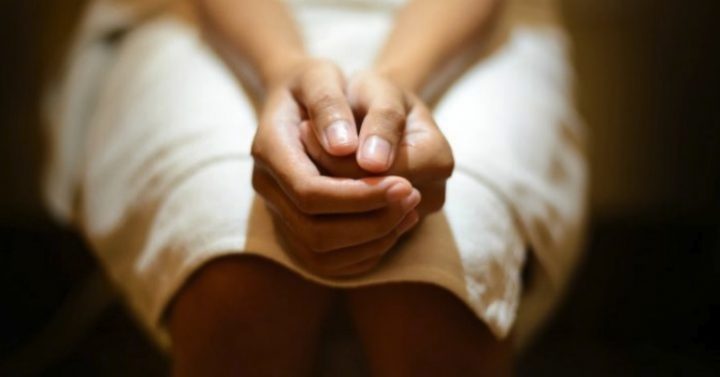 Stepping out the house for a day out, especially knowing you're going to be active, should be a happy, stress-free moment.
But for millions of people across the world, it can be marred by worry over possible embarrassing mishaps in public, not to mention the embarrassment some people feel at wearing adult nappies or diapers.
But a brand of leak-proof underwear, first launched in New Zealand and available in the UK, has just been introduced in Australia and the US, and it promises to combine "comfort, fashion and performance" for people suffering from bladder weakness and incontinence.
So, just how could leak-proof briefs help you? 
According to The Continence Foundation, the stigma of incontinence is enough to stop people seeking help, or opening up on their worries about it. Rowan Cockerell, the Australia CEO, explained how difficult dealing with incontinence can be.
Ad. Article continues below.
"It is a socially and emotionally debilitating condition that people take great lengths to avoid addressing, by either withdrawing from normal life or denying its existence," she said. She encouraged anyone affected by it to seek advice from a health professional. But in the meantime, wearing a more 'normal' set of underwear could not only lessen the worry about leaks, but provide a boost in confidence.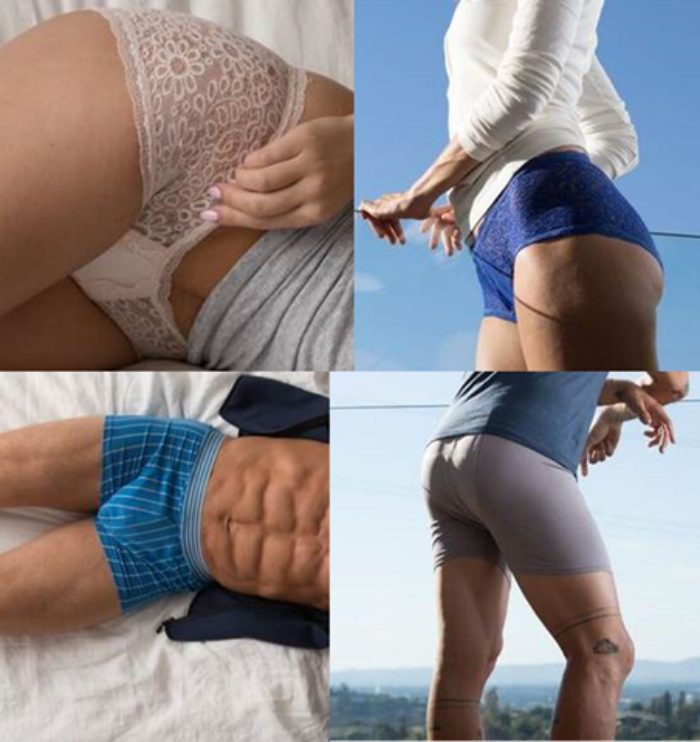 Confitex's range of underwear caters to men and women, offering "breathable, moisture absorbent and odour-free" underwear. A thin inner layer absorbs excess moisture quickly, keeping it away from the skin, while a middle layer absorbs and holds it. Finally, a leak-proof outer layer ensures you have no awkward mishaps – all day.
Ad. Article continues below.
The company says the underwear is machine washable, saving people having to stock up on separate liners.
Read more: Dignity at last! Underwear that can conceal embarrassing mishaps
Confitex CEO and co-founder Mark Davey told Stuff NZ that he wanted his customers to be able to get on with enjoying their lives. 
"You have this perception that they're sitting at home playing cards and that's no longer what [they] are doing," he said. "They're travelling, they're working for longer, they're wanting more out of life. They're no longer in God's waiting room."
Light bladder leakage (LBL) can be caused by many factors, but is particularly common for women after childbirth and shortly after menopause, whereas men often suffer from it due to prostate-related conditions. According to The Continence Foundation, 4.8 million Australians over the age of 15 are incontinent and 80 per cent those people are women.
Ad. Article continues below.
In the US, the number of people suffering from incontinence is a staggering 13 million, 85 per cent of whom are women, according to the Illinois Department of Public Health.
Despite the issue being widespread, bladder weakness remains a subject many people are too embarrassed to speak about. A previous study by Confitex found that 22 per cent of Americans were too embarrassed to discuss it with family. However, of those who have had LBL, 90 per cent said an effective leak-proof brief could restore their "confidence and freedom" – and more of them are seeking such underwear out.
"I see many patients who are seeking help in managing their LBL," Jennifer Berman, a urologist and sexual health expert, told The Lingerie Journal. "LBL is more common than most people think, and it can be an embarrassing and limiting condition."
Confitex lingerie is available in a range of styles and with lace for women, and fashionable full brief and short brief styles for men.
Have you tried leak-proof underwear? Did it help with your confidence?
Ad. Article continues below.
With Facebook removing news sites from your feeds we ask that you sign up for Starts at 60's emailers here. And to keep us on your wall, join some of our new Facebook groups and clubs:

News Junkies Club – Australia
News Junkies Club – USA 

See news on the change and links to all our other clubs and groups here.