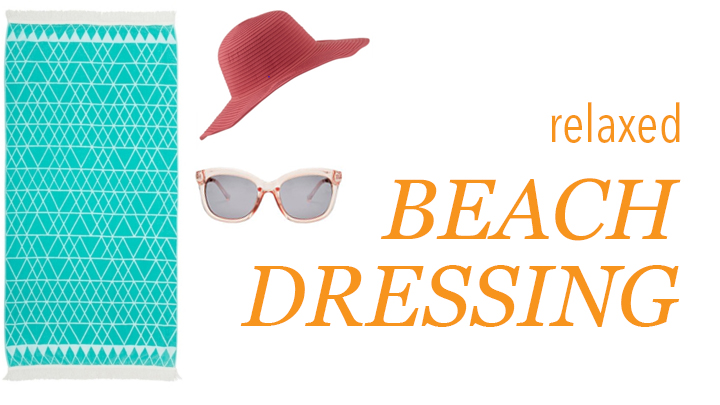 Don't you just love holidays at the beach? There is something about being at the beach which makes me forget all of my worries and be in the present moment. Ever since I was a little girl, our family has gone to the Gold Coast for most of our summer holidays. I love the smell of salt in the breeze, the sound of little planes flying overhead carrying those worded banners (remember those?!), the sound of my feet squeaking in the white sand, being lulled off to sleep with the crashing of the waves on the shore and the distant squalk of the seagulls.
You cannot help but relax when you are on a beach holiday. So when you are relaxed, your style too should be relaxed. Pack loose cotton dresses, kaftans, linen shorts and tunic tops. Don't forget a variety of accessories to create different looks. Include some interesting bracelets of all sorts, some fabulous dangly earrings, colourful sandals and a vast array of hats.
Put your feet up on the sun lounge and pull your hat over your face to catch a few zzz's or catch up on some gossip in your favourite trashy magazine. Take a late afternoon walk along the beach.   And don't forget those evenings at the surf club where you have an early meal and play a sneaky game of keno.
Keep your beauty regime to the bare minimum – wear sunblock, a cc cream and just a hint of colour on your lips and some blush on your cheeks. Let your hair dry in the sunshine, pop on some sandals and a casual summer frock to head down to the shops.  At night just add extra definition to your eyes if you are going out by grooming your brows and wearing some mascara – no need for eyeshadow or lipliner! Wear some bright polish on your toes.
Here are some looks to inspire you this holidays!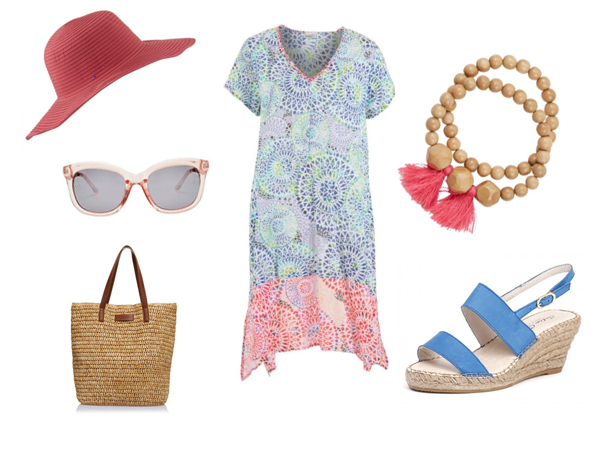 Adrift sienna dress
Kooringal giselle wide brim hat
Sofia Cruz Ana 169 Azul Klein wedge
Seed Heritage jane cats eye sunglasses
Sportscraft harriet bag
Rare Rabbit faceted cluster and tassel bracelet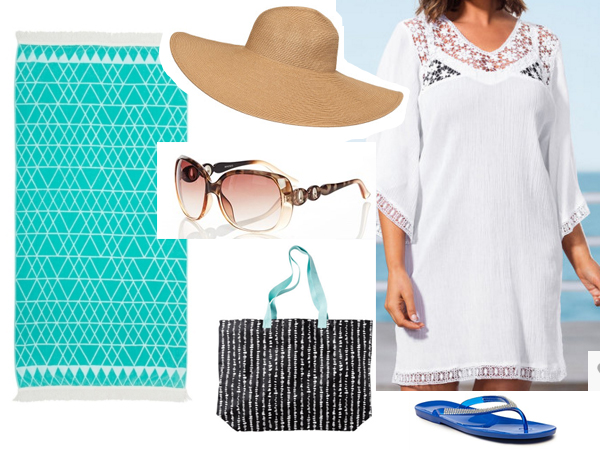 Sara crinkle trim kaftan
Bora giant beach bag
Laura Diamonte jelly sandal
Bambury giant egyptian cotton beach towel
Bondi Beach Bag Company paper braid plain floppy hat
Millers belle classic sunglasses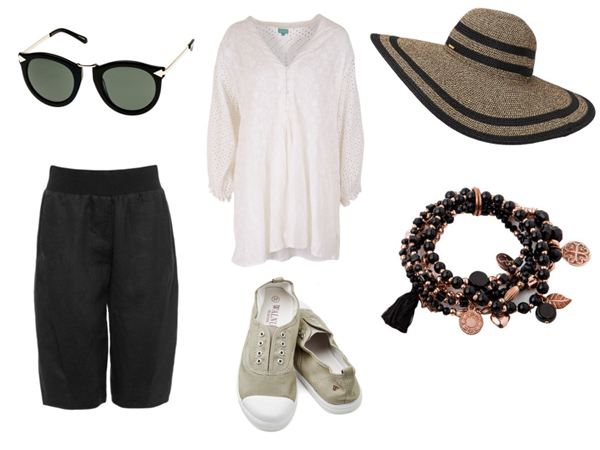 Lula Soul anglaise tunic
Yarra Trail relaxed short
Sunseeker vogue bikini bar hat
Talisman cluster multi bracelets
Karen Walker harvest sunglasses
Walnut euro elastic plimsole
Which beach is your favourite to visit for the holidays?
Comments