Ravishing in red! Kerri-Anne Kennerley wows in dramatic jumpsuit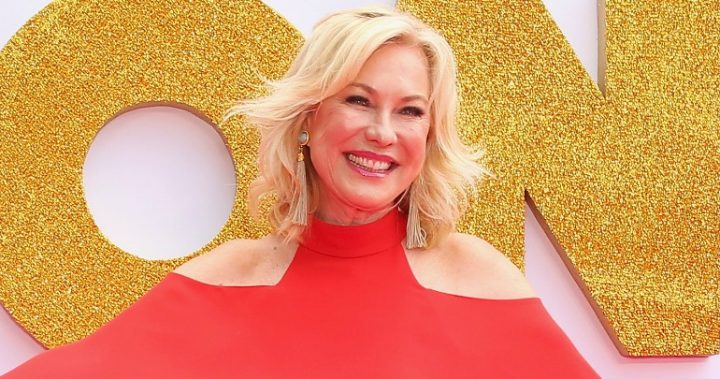 Kerri-Anne Kennerley is no stranger to a bold red carpet look and she certainly didn't disappoint at the premier of movie I, Tonya in Sydney this week. The beloved TV host strutted her stuff on the red carpet in an incredible red jumpsuit, no doubt stealing the spotlight from some of the younger starlets at the event.
Despite the scorching temperatures in NSW this week, Kennerley opted for long, flowing sleeves to cover up, with cutouts across the shoulders.
She completed her look with a matching red handbag and towering red heels.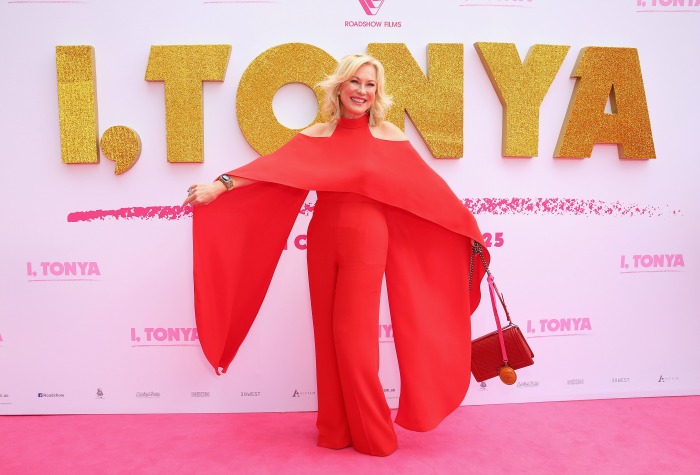 Kenneryley was joined at the event by Home and Away star Ada Nicodemou, TV host Rove McManus and I, Tonya star, Aussie actress Margot Robbie.
Ad. Article continues below.
https://www.instagram.com/p/BeTtaz1gc2S/?taken-by=adanicodemou
It's the first big pubic event of the year for Kennerley, who spent a quiet Christmas at home with husband John after an eventful lead up to the festive season. Kennerley revealed she had to call the fire brigade to help her husband John get up the stairs to attend a friend's Christmas party in December.
John became a quadriplegic following a fall in 2016.
"My best girlfriend Elizabeth does Christmas Eve for 30 people and we're all going," Kennerley told 9Honey. "We were almost not going because she has four steps which means you need a six metre ramp for John's chair."
Read more: Kerri-Anne Kennerley has positive update on husband John
Ad. Article continues below.
"Then I thought, we have Woollahra fire station literally behind us so yesterday I went to visit them, and they could not have been more fabulous."
Last year proved to be a challenging one for Kennerley, especially since she is now John's full-time carer. She also opened up in a revealing interview about the details of her first marriage to American record producer Jimmy Miller, who was physically and emotionally abusive during their relationship.
"He always had a .22 rifle above the door in the bedroom so I just remember I was actually quite calm about it," she told Seven's Sunday Night. "I just went and got the gun, aimed it at him and said, 'I will shoot you if you come anywhere near me.'"
"Do you think you would have actually pulled that trigger?" interviewer Angela Cox asked.
"If he'd really kept coming, I think I probably would've," Kennerley replied candidly.
A few nights after that incident, Miller became aggressive again. Kennerley said she turned on her heel and left the house, walking 10 blocks to the safety of a friend's home. That friend was her future second husband, John Kennerley.
Are you a fan of Kerri-Anne? Would you wear something like this fabulous jumpsuit?