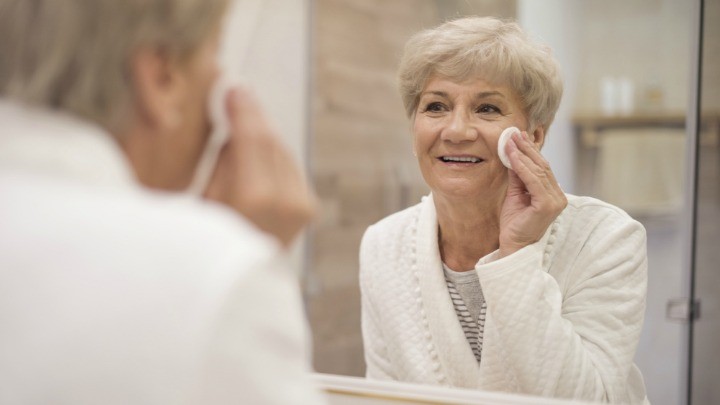 Experience tells me that the signs of ageing become most obvious from about 60 through to about 63. Instead of feeling depressed about these quite sudden signs of age, be proactive and revamp. Take on the challenge of continuing to look beautiful and dress with style.
Stand in front of the mirror and ask yourself the following questions:
Am I wearing appropriate make-up?
Or, I never wear make-up. Could I enhance my face and eyes a little? Maybe a touch of lipstick or lipstain even just a tinted lip gloss. I could add some feathery strokes with an eyebrow pencil and try a touch of mascara to add some low-key glamour.
Does my foundation look heavy when I turn my head and catch the light on my face? Do I need to change to a different, lighter weight foundation or tinted moisturiser? Maybe give it up altogether and use concealer where necessary and a light touch of pressed powder.
Or, I never use foundation, but perhaps I could use some concealer on the pigmentation marks for a healthy, natural and more flawless complexion.
Does my hairstyle still suit me?
How does it look at the back? Check the back of your hair each morning with your hand mirror to ensure that all is in place and no thin spots are showing.
Does this hair colour still look attractive? Consider changing your colour. If you are grey or white try a mousse, rinse or toner especially to enhance grey and white hair.
Would my hair look better a little bit longer? Sometimes short hair on a mature lady can look a bit mannish.
Would it look better a little bit shorter? Long loose hair can be ageing. A shorter style might be more girlish and flattering. If you want to keep it long, work out some upswept styles.
Is my hair thinning? You might need to add volumiser and hair dust to your hair products.
Is my hairstyle feminine? A few curls worked into any style will look pretty and give you a lift. Search out the old forgotten heated rollers. Buy a new set.
Have a discussion with your hairdresser about a new style and surprise friends and family.
Are my nails nicely manicured and polished?
Or, I never wear nail polish. Could I try some coloured nail polish?
*TIP: Essence Studio Nails pro white hardener is gorgeous and very subtle. Sold at Target. My pick.
Am I wearing pretty colours that suit me? Or am I wearing lots of donkey brown, black, grey and beige? Find "your" colour and work it into your clothes collection. Add a selection of pretty coloured scarves and make an impact.
Perhaps I will look out for more flattering colours in future.
Do my clothes look stylish?
Are my skirts the right length? Just above the knee or mid-calf is best.
Avoid three quarter pants as these may make you look shorter. Change over to capri length or full length. Dazzle in a mid-calf length, flared cullotte.
Are my clothes too young for me now?
Are they too matronly? Always look for that touch of style that sets a garment apart. Pintucks, ruching, frills, sleeve interest, touch of sparkle, beautiful fabric, beading, fine cut and design, unusual trims.
Would I look better (and feel better) if I lost some weight? Easy to say but often hard to do. Resurrect that will-power that I know you have – we all have it and adopt a determined attitude.
Is it time for a makeover?
If your answer is yes, then it is time to begin planning to transform yourself into a beautiful swan.
You may like to think elegant and dignified with a funky twist. You may prefer casual and sporty or perhaps feminine and floral. You may be more comfortable just "picking up" your usual style. Think about how you like to look when out shopping, exercising, socialising, working, visiting and for special occasions. Plan to look beautiful for every activity in your life.
We can get away with a touch of the eccentric and extreme because of our age. Iris Apfel's taking the world by storm and currently the face of fashion label Blue Illusion and she is in her 90s! We are no longer bothered by what others think and we are no longer trying to fit in. How far you go depends on your personality. A new phase of your life is beginning – maybe retirement, travel, new experiences, new friends. Step into this phase with enthusiasm knowing that you look gorgeous.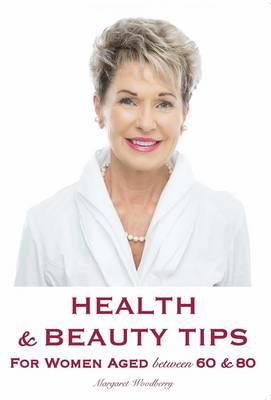 Comments