Queen looks regal in red on New Zealand tour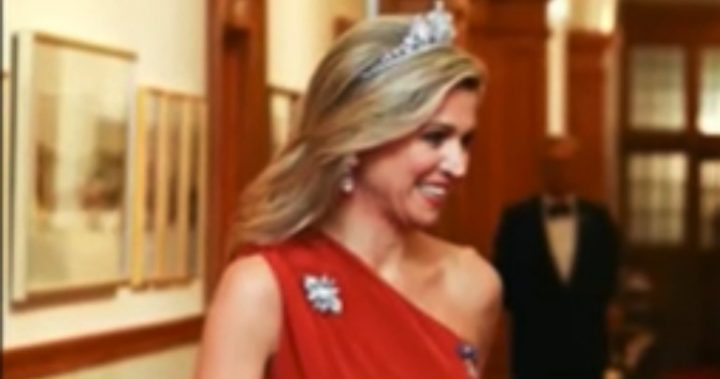 If you've heard of the Dutch Queen Maxima, then no doubt you've heard about how stylish she is.
The Queen of the Netherlands and her husband King Willem-Alexander have been touring New Zealand this week – and she's blowing us all away with her style!
There are few of us that can pull off leopard print, let alone green leopard print, but Queen Maxima did exactly that.
Ad. Article continues below.
Yesterday she appeared at the National War Memorial in a green leopard print Givenchy dress.
But it's her outfit at last night's banquet at Government House that has everyone talking.
Like the belle of the ball, the 45-year-old stepped in a stunning floor-length red gown.
Ad. Article continues below.
The one-shoulder dress, designed by Dutch designer Claes Iversen, featured gorgeous embellishments on the skirt and bodice.
And her accessories – a gold clutch and diamond bracelet – added an extra touch of glamour.
She topped the outfit off with a century-old diamond tiara, an heirloom of the Dutch royal family dating back to 1890, according to the Daily Mail.
Ad. Article continues below.
The royal couple are on a three-day tour of New Zealand.
Today they are in Christchurch, with several stops along the way including the Willowbank Wildlife Reserve.
Queen Maxima has stepped out in Jackie Kennedy style today, wearing a yellow coat and a salmon pink hat.
Do you love Queen Maxima's style? Which outfit is your favourite?