Queen Elizabeth II sparkles at palace grand affair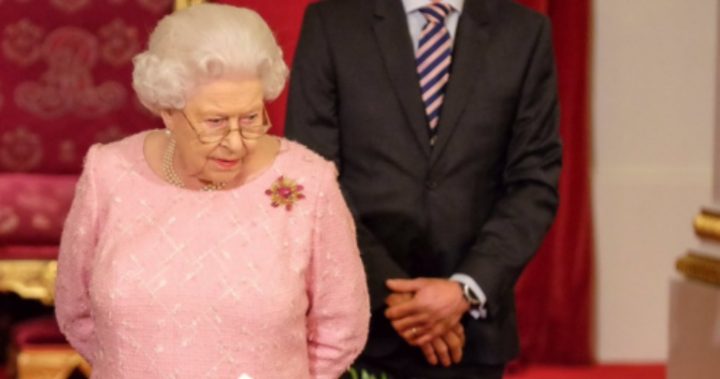 You all know Queen Elizabeth II has a particularly stunning jewellery box — anyone who has ever been to the Tower of London would have caught a glimpse of the Crown Jewels — and some of those beautiful pieces were on show at a special event for the Colombian president and his wife recently.
Joined by Prince Phillip, Prince Charles and Camilla, Duchess of Cornwall, the Queen held an extravagant state banquet at Buckingham Palace for president Juan Manuel Santos and his wife, Maria Clemencia Rodriguez de Santos, who are on an official visit.
The Queen wowed in a sapphire and diamond tiara, said to have been purchased in the 1960s. She also wore a necklace and earrings that she received as a wedding gift from her parents. The jewellery perfectly complemented the Queen's floor length white gown.
Ad. Article continues below.
The president and his wife will be staying at Buckingham Palace for a few days while on state visit to Britain. Their trip includes a trip to Northern Ireland.
Juan Manuel Santos last month won a Nobel Peace Prize for his efforts to implement a peace deal with the Fuerzas Armadas Revolucionarias de Colombia (FARC) rebels. Among the gifts he presented to the Queen and her husband, Prince Phillip was a pen made from a recycled bullet, which is said to symbolise the peace process.
What do you think of the Queen's outfit? Have you ever been to Buckingham Palace in London?