Proof of who really runs this country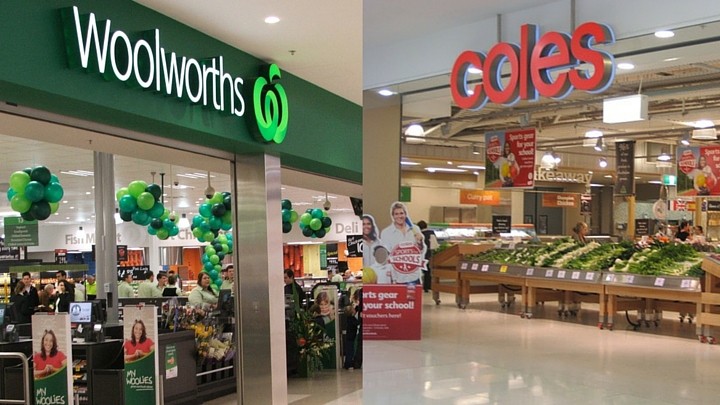 The bosses of Woolworths and Wesfarmers, which owns Coles, can rest easy this weekend, knowing that their dominance over the grocery sector is safe once more.
The New Daily and Fairfax news are reporting that the government has quietly backed away from a major reform to competition laws, which would threaten the supermarket duopoly's power over suppliers and prices.
According to The New Daily, the Business Council of Australia (BCA), on behalf of companies like Woolworths and Wesfarmers, threatened to launch an anti-government smear campaign, similar to the one the mining industry waged against the Rudd administration, should the government went ahead with the reform.
The reform would have made it easier for the ACCC to intervene when a big business uses its market power to damage or decrease competition.
Master Grocers Australia chief executive Jos de de Bruin said the government's decision to cave was "spineless".
Ad. Article continues below.
Peter Strong, the head of the Council of Small Businesses Australia, said the companies represented by the BCA – in particular Coles, Woolworths and Telstra – were the only "people that had a problem with the reform".
"They've been stalking every Cabinet minister. You can't move in parliament without turning around, and there's someone from Coles or Woolies or the BCA."
The reform would have put an end to practices such as predatory pricing, bundling, and buying up land and leaving it unused. At the moment, it is incredibly difficult for the ACCC to act on allegations of businesses doing these things.
According to Fairfax media, the reform provision would bring Australia in line with 127 of 129 countries with competition laws – but it's not to be.
Critics of the two big supermarkets's practices say, despite promising lower prices, together the duopoly actually drives prices up with ant-competitive behaviour.
Do you think the two big supermarkets have too much power? Does it turn you off shopping with them?