Princess Mary stuns in red dress as she visits New York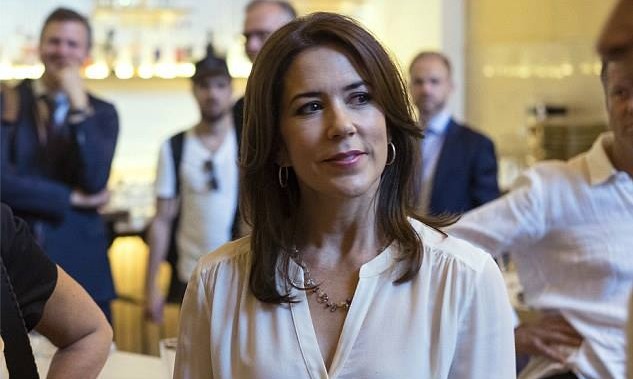 Princess Mary has made quite a splash in New York during her visit to the US, stopping by the United Nations to deliver a speech and taking photos at Grand Central Station.
Looking as gorgeous as ever, Mary wore a lovely red silk dress with a colourful print and kept the rest simple with light brown shoes minimal jewellery.
While at the UN she delivered a moving speech on human rights – an issue close to her heart.
Ad. Article continues below.
"In many humanitarian and fragile situations, we are failing to protect the fundamental human rights of girls and women,' the Australian-born Royal told a meeting that included United Nations and Foreign Affairs officials," she said.
"We must recognise that for a woman who is about to give birth, or for the adolescent girl who survived sexual violence, these life-saving services are as vital as water, food and shelter."
She also stopped by the famous Grand Central station looking as chic as ever in a bright skirt and simple white blouse.
Ad. Article continues below.
Mary appeared happy and relaxed as she chatted with locals and stopped by the food court for a bite to eat.
Spectators were keen to snap pictures with dozens of people crowding around to see her. For her part, Mary didn't seem to mind as wandered around the great hall taking it all in.
Ad. Article continues below.
Next, she heads to Washington DC to meet up with her husband Crown Prince Frederik.
Do you love Mary's look? Are you proud to see our Aussie princess handing the pressures of royal life so well?