Princess Mary follows Meghan Markle's lead in stylish flared trousers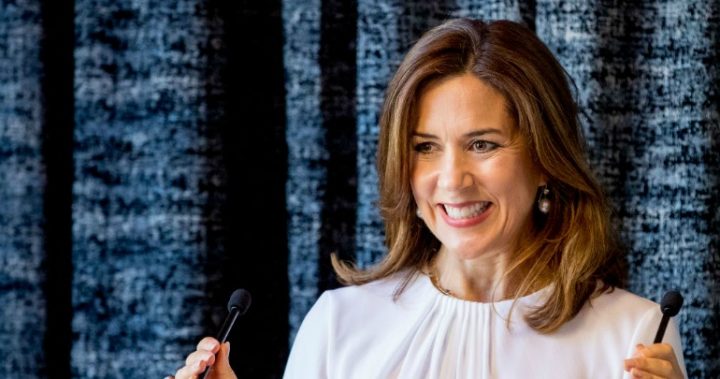 Princess Mary has followed Meghan Markle's lead as she showed off her winning style in some dramatic flared trousers.
The Crown Princess, 45, wrapped up in a grey loose coat and wide-legged black trousers as she officially opened the Christmas Seal Home Liljeborg in Roskilde. Once out of the cold, she removed her coat and showed off a vibrant blue and green patterned blouse.
Wearing her brunette hair loose, she showed off her glowing complexion with a huge smile for the children who were there to meet her. She coupled the trousers with some elegant black stiletto heels.
The homes offer support and help to children suffering from social challenges and issues such as bullying and loneliness.
Ad. Article continues below.
An important message about how you see Starts at 60 on Facebook
And it was a very similar choice to Markle, who stepped out for her first official 2018 engagement alongside her fiance Prince Harry in some wide-legged black trousers too. While Princess Mary opted for colour, the future royal chose a black top to match her pair.
The couple visited Reprezent FM, a community radio station for young people in one of the capital's tougher suburbs, where Meghan wore a huge smile as she chatted to onlookers and even gave one a cuddle.
Read more: It's Meghan mania as Prince Harry's gorgeous fiancee turns on the charm
Ad. Article continues below.
Helen Wiltshire, 69, clasped arms with Meghan, telling the American that she "loved her", according to reports. Afterwards, she told the Daily Mail of Prince Harry and his fiance, "you can feel their love, I wish them all the best".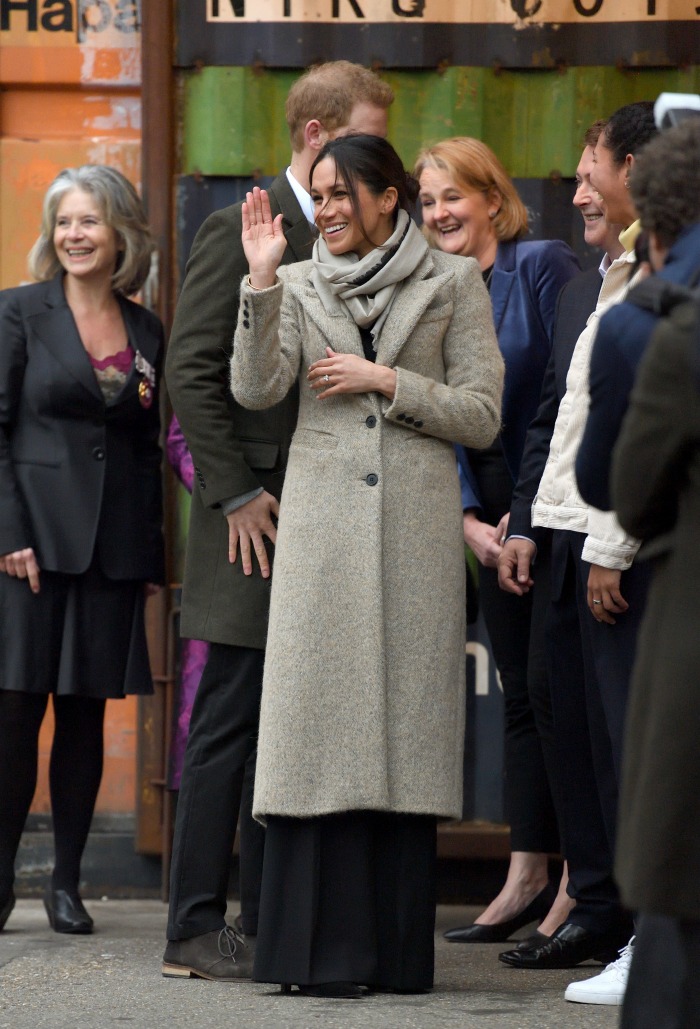 Meanwhile, it's been a busy few weeks for Princess Mary, and she began the year as she meant to go on as she and husband Prince Frederik stepped out for the annual New Year's Banquet in Amalienborg Palace, Copenhagen, in full glamour.
Ad. Article continues below.
Read more: Princess Mary dazzles in red at royal New Year's reception
Hosted by Her Majesty Queen Margrethe, the New Year's Banquet is a centuries-old tradition held for members of the Danish parliament, top officials and court management.
The official Danish Royal Family website says of this event, "For centuries, the royal house and the Danes have liked each other a happy new year and thus happiness and prosperity for the whole kingdom." 
"The origins of today's New Year's Eve and New Year's Eve are lost, but in the middle of the 1600s, the events are referred to as an old custom around the turn of the year, and the basic elements are still the same."
You can now find all our latest news in our News Junkies Club – Australia here.
Do you like Princess Mary and Meghan Markle's fashion choices?