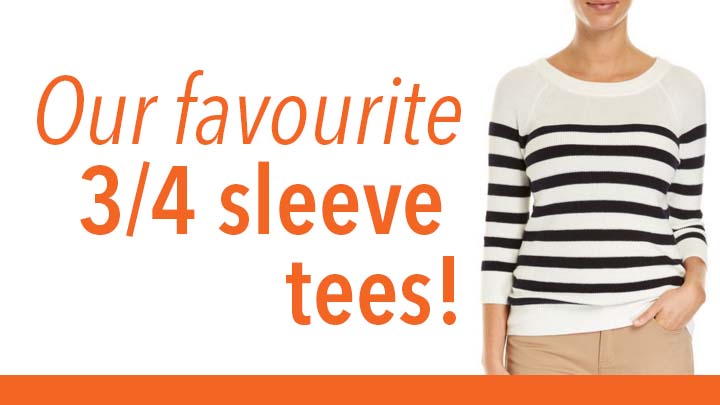 Wardrobe essentials, like the basic t-shirt, are the building blocks of where personal style begins. We need a good supply of basics to which we can add fashion items, statement pieces and accessories to create a look which is truly our own.
As the heat dies down and the cool weather hasn't quite set in, I find that 3/4 sleeve tees are the one wardrobe essential that I cannot live without! You can keep them casual or dress them up and you will find that they will work with a multitude of looks.
We love them because:
they are ideal for in-between seasons – and throughout a mild winter for that matter!
great for keeping the upper arms under wraps – gotta love that!
are easy to wear
Here are some of our favourites right now: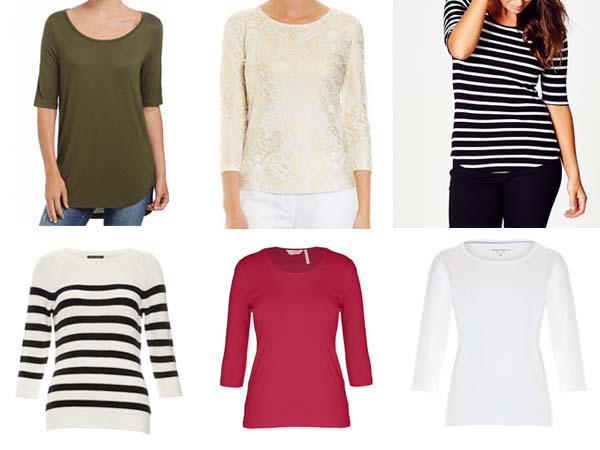 Katies elbow sleeve stripe tee
Millers 3/4 sleeve layering basic
Sportscraft kara stripe knit
Sportscraft heidi 3/4 sleeve tee
Sussan elbow sleeve tee
Sportscraft magic tee
Do you like to wear 3/4 sleeve tees?  
Comments