Now that's shonky – Australia's dodgiest products revealed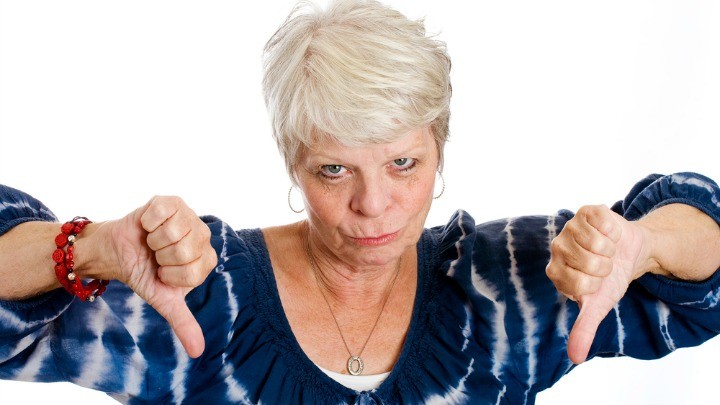 It's with a certain sense of glee that the Starts at 60 team awaits the annual Shonkys – the awards for the year's worst products and services, as nominated by the public and judged by the people at Choice. This year's list is a doozy, with misleading claims, lies and actual explosions involved.
Choice's annual awards name and shame the shonkiest products and companies taking advantage of Australian consumers. Here is 2015's bunch of lemons:
NAB "Low Rate" credit card
Choice says, "Never trust the term 'low rate' when it comes from one of the big four banks, especially when it refers to credit card rates."
Despite official interest rates being at historically low levels, NAB's credit card interest rates have gone up, which Choice describes as a "cash grab at the expense of consumers. The consumer watchdog poitns out that a true "low rate" would be more like 10 per cent, rather that the the average of 18.98% charged by the big four banks.
"Not only did NAB fail to pass on the cash rate savings, they actually increased their "low rate" credit card interest rate from 12.99% in 2012 to 13.99% more recently."
Arnott's Tiny Teddies
Ad. Article continues below.
Loved by grandkids (and their grandparents – admit it!), these little biccies earned a Shonky award for the misleading "school canteen – meets amber guidelines" label, which implies that they are a healthy choice. However, hundreds and thousands, along with chocolate chips and coatings are explicitly "not recommended" by the National Healthy School Canteen guidelines.
Choice says: "Perhaps Arnott's has its own guidelines that call for selling as many sweet snacks to schoolkids as possible? In an age of increasing childhood obesity, it's no laughing matter. And perhaps Arnott's and other 'canteen' culprits won't be laughing if the ACCC takes action on this issue (we've referred it to the regulator)."
Nanosmart laundry balls
According to Choice testing, Nanosmart laundry balls, which claim to "revolutionise the way you do washing forever" and replace laundry detergent "do diddly squat".
"We put them up against plain old water in a test to remove a variety of stains in our washing machine lab, and Nanosmart lost! That's right, using nothing is better than using Nanosmart laundry balls, and last time we checked 'nothing' was free – unlike laundry balls, which cost about $50 a pop."
Samsung top loader washing machines
Everyone knows about Samsung's washing machines that are prone to bursting into flames (and if you don't, click here), but what earned the company the Shonky award was the lacklustre efforts to recall potentially deadly machines, which Choice points out Samsung is obligated to buy back. There are still more than 70,000 machines out there, yet there has been no TV campaign calling an urgent recall. Between 76 and 224 incidents have occurred, some fires badly damaging homes.
Ad. Article continues below.
Ikea
Beloved cheap furniture store earned its first Shonky for listing sofas on its website that were made from "distinctly non-bovine stuff like polyester and polyurethane". Customers need to dig into the "product information" tab on Australian websites to learn if the model they are eyeing off is actually leather, even when it is listed in the "leather sofa" section.
Payday lenders
Choice says, "We wouldn't be the first to call them loan sharks, and it's unlikely we'll be the last. Payday lenders tend to get people who are in money trouble into worse money trouble. The fees, extra charges and interest rates that come with these flimsy financial Band-Aids are the stuff of nightmares."
Typically, the interest charged on a two-week $250 loan would add up to 742 per cent if it were calculated as an annual rate, and these lenders are expert at sneaking around government restrictions, which is why they have been handed a Shonky.
Coca-Cola
Ad. Article continues below.
Makers of the world's most popular soft drink are funding the Global Energy Balance Network (GEBN), which says it's dedicated to helping end obesity, but tacitly cautions against focusing too much on bad eating habits.
Choice says, "In a scientific revelation right up there with the discovery of penicillin, the GEBN website carefully explains that you gain weight when you take in more calories than you burn off, and vice-versa. The suggestion is that we shouldn't stop gulping down cans of Coke, we should simply exercise more. So we had to take issue with the GEBN – in the form of a Shonky – which we think looks a lot like a fizzy font of self-serving pseudo-science."
Kleenex flushable wipes
Just calling something "flushable" doesn't actually make them loo-pipe-friendly – just ask your local plumber… when he's unplugging all the "flushable" wipes out of your toilet.
Kleenex claims its kids' flushable wipes disintegrate "like toilet paper", however Choice testing showed that they don't. In fact, these deluxe towelettes clog up water treatment facilities, causing huge problems and ultimately costing us money. Water rates gone up? It could be all those extra processes needed to remove the very much non-flushable wipes.
Can you think of any other products that are totally shonky and do not do what they say they are going to do? Share your experiences below.