Nicole Kidman wows in plunging dress at awards show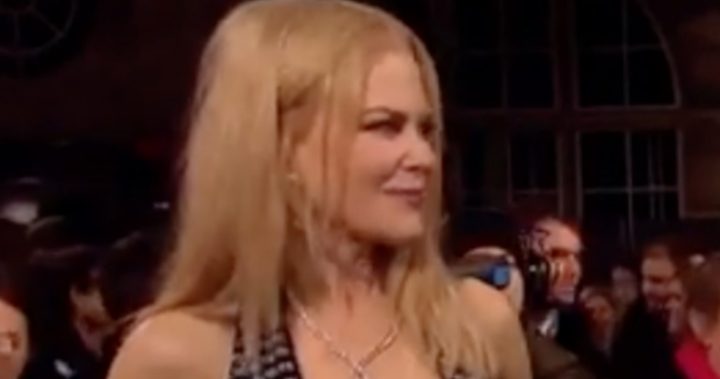 If you're a fan of Nicole Kidman then you know she's no stranger to the best dressed list on the red carpet.
In recent months she's shown us some of her most stylish looks at movie premieres and awards shows, and now she's done it again.
The Aussie actress has appeared on the red carpet at the BAFTAs in London and her dress has certainly turned heads.
The low cut Armani dress has landed our Nicole on the best dressed list yet again.
And while the slim, figure hugging design is gorgeous, it's her show of cleavage that has everyone talking – including her daughters!
Ad. Article continues below.
Kidman told the Daily Mail her daughters weren't a fan of the low cut dress.
"It's too low. If they'd had their say I wouldn't have been allowed out in it because it's low cut!" she said.
"They would have gone, "No, mum. That's a rude dress." They like me more in dresses that make me look like a fairy or a princess.' "
Ad. Article continues below.
And while Kidman was winning hearts on the red carpet, she unfortunately missed out on the Best Supporting Actress award she was nominated for.
That award was instead won by Viola Davis for her role in the movie Fences.
Now the attention turns to the Academy Awards (the Oscars) which are just two weeks away – and if this look is anything to go by, then you can guarantee Kidman will look just a gorgeous on the Oscars red carpet!
What do you think? Are you a fan of the dress? Have your kids/grandkids given you fashion advice?