Nicole Kidman shines at Paris premiere of new film Lion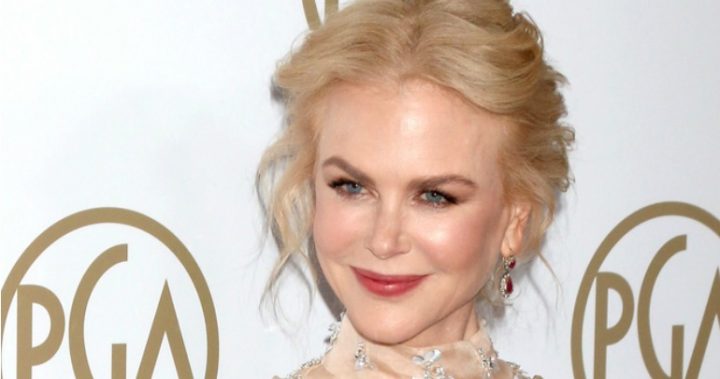 Nicole Kidman looks stunning at the Paris premiere of her new film Lion, for which she's in line for another Oscar.
Dressed in a polka-dot evening dress with an asymmetrical hem and off-the-shoulder top, Kidman had her blonde hair loose and straight.
The Aussie star's glamorous look, pictured below, was a world away from that of her character in the film. She plays an Australian woman called Sue Brierley who adopts a young Indian boy named Saroo.
Lion, which follows Saroo's journey from India to Tasmania and eventually back to India, where he finds his hometown and his birth mother, is based on a memoir by Saroo Brierley called A Long Way Home. The real Saroo and Sue, pictured below, joined Kidman at the film's New York premiere last November.
Ad. Article continues below.
The adult Saroo is played by British actor Dev Patel, pictured below with Kidman at the Paris premiere. Patel's best known for his star-making role in Slumdog Millionaire.
Kidman is nominated for a Best Supporting Actress Oscar, while Patel is nominated for Best Supporting Actor.  The 49-year-old won Best Actress at the Academy Awards in 2003 for The Hours and was nominated on two other occasions for Best Actress – in 2002 for Moulin Rouge and in 2011 for Rabbit Hole.
What's your favourite Nicole Kidman film? Will you go to see Lion?