Woolies and Coles to get big competition - from a quality offering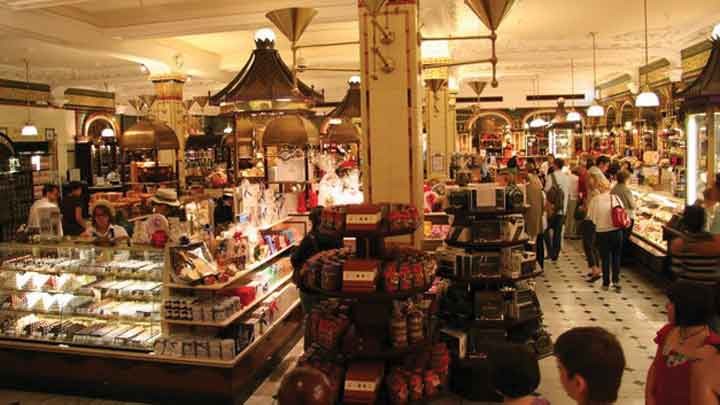 Food halls have long been a feature of large department stores in Australian capital cities, but have not seen much change in many years. They are places to pick up gourmet items, perhaps sit down with a coffee and cake. They are genteel places that have been a rite of passage for families on outings to the city. That could all be about to change.
Ad. Article continues below.
Woolworths Holdings, the South African company that last year bought Australian department store David Jones, has appointed a new General Manager of Foods for the store. Has been given the task of modernising and broadening the scope of the store's food halls, despite the company last year claiming no plans to work on food offering in its stores.
That has changed. "Food and food services are important elements of the existing and future David Jones and as in all areas of our stores we are focused on providing our customers with a continually improving experience and product offer," a Woolworths spokesperson has revealed.
The person in the job will be Pieter De Wet, a veteran of food services in Woolworths South Africa. Speculation is that the company will look to add cafes and in-store restaurants to David Jones, and add a standalone grocery store brand, along the line of the Thomas Dux and Jones the Grocer stores.
I have such strong memories of my mother taking me into town, heading to the food hall, and buying what seemed like very exotic cookies with a jam filling. Jewel cookies I think they were called, and you couldn't get them anywhere else. To this day I still love visiting the food hall, and if they can improve on what is already a lovely shopping experience, I look forward to visiting many more times.
Do you often shop at the new grocery store brands such as Thomas Dux and Jones the Grocer, or do you stick to Coles and Woolies? Do you have fond memories of a trip to the DJ's food hall as a child with your parents or grandparents? Let us know your memories and thoughts in the comments section below.