Naomi Watts channels retro glam with a modern twist on red carpet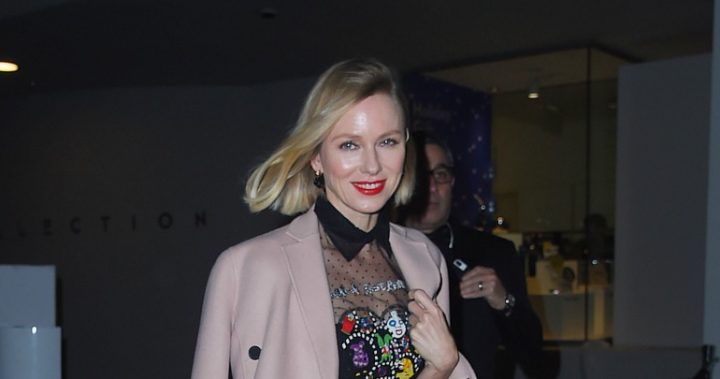 If you're a fan of retro glamour, you're going to love Naomi Watts' latest red carpet look.
The English actress was in New York City earlier week to attend the Guggenheim's International Gala.
The event aims to raise funds for the museum's world-famous exhibitions.
Many would argue that Watts' outfit was a work of art in its own right.
Ad. Article continues below.
The 49-year-old opted for an exquisite black frock for the outing.
Read more: All the weird, wacky and wonderful looks from the MET Gala
The interesting design complimented the Mulholland Drive starlet's petit frame.
Complete with a netted shoulder and a low neckline, the dress showed off just the right amount of flesh.
Ad. Article continues below.
She wore a bright colourful design on her chest which appeared to illustrate some cute little characters including a dinosaur and a man.
The dress was fluffy from the waist down and gave the mother-of-two a unique look on the carpet.
Read more: Fab and 50! Nicole Kidman rocks the ultimate mini dress
Ad. Article continues below.
The star completed her look with a simple pair of black heels, a ring and a stunning pair of earrings.
She went for a bright red lipstick and wore her gorgeous blonde hair down for the event.
Ad. Article continues below.
As well as appearing in the hugely successful Twin Peaks earlier this year, Watts has a number of other projects in the pipeline.
Her next film Ophelia is currently in post-production and is due to be released in the new year.
She's also filming another movie called Luce, although details of this role have been kept under wraps so far.
What do you think of Naomi's latest look? Is this something you would wear? Are you a fan of the retro look that's making a comeback?