The retro fashion trend we are warned against repeating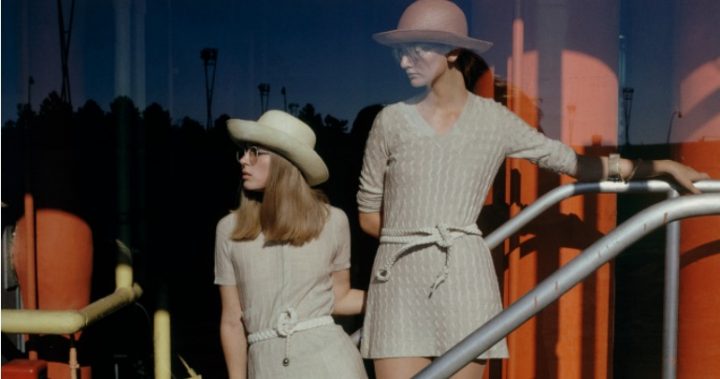 It was a trend we followed in our younger years but now we are hearing why these are so bad for us.
Small framed sunglasses were seen in the 1930s and 40s, the 1960s and 70s, the 90s and are again back in fashion. Optometrists are warning the current batch of small framed sunnies, known as microshades, are not ideal when it comes to the one purpose they were designed for – protecting our eyes. 
Optometry Australia's resident optometrist, Luke Arundel, said these glasses, often spotted on the faces of celebrities, are often worn down the bridge of the nose, allowing UV rays to penetrate the eyes.
Ad. Article continues below.
"While we welcome any celebrity attention given to sunglasses, microshades appear to be worn as pure fashion accessories and not serious UV protectors".
"We welcome sunglasses being made the 'must have accessory', but they must also protect your eyes rather than just your image".
"Choosing sunglasses that don't protect from side and reflected UV is a common mistake. Light entering the eyes from the side of the head can cause pterygium – a wing of fleshy tissue to grow over the surface of the eye which in turn can cause redness, irritation and affect vision (along with the eyes' cosmetic appearance).
Ad. Article continues below.
Arundel also said glasses should be worn all year round, not just in the summer months.
Don't be fooled by clouds or the fact that you're in the shade: a significant amount of UV penetrates cloud cover and is reflected off surfaces such as the ground, sand or water," he said.
"When purchasing sunglasses, remember to check the sun protection factor on the swing tag, look for high category (Australian standard) lenses and remember that a high retail price doesn't always mean better protection,
Our eyes are 10 times more sensitive to UV than our skin and too much exposure to UV light increases the risk of various eye diseases and cancer. Cataract and macular degeneration, two of the most common conditions experienced by older Australians, have also been linked to cumulative UV exposure over a person's lifetime.
According to a Vision 2020 report, approximately 90 per cent of blindness or vision impairment is preventable or treatable.
Have you always protected your eyes with sunglasses?