Meryl Streep rocks red carpet in feather-trim coat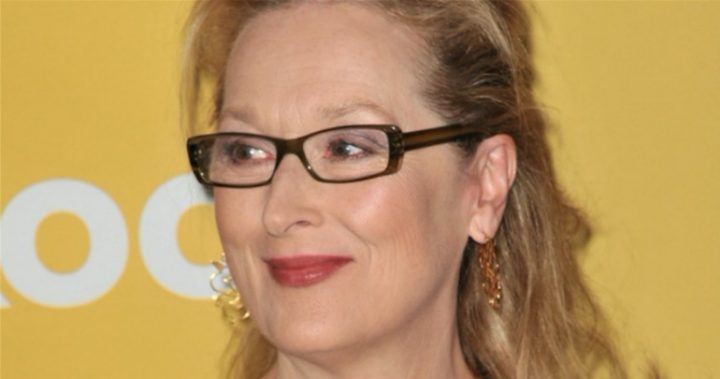 Meryl Streep doesn't walk the red carpet very often, but when she does she's sure to get heads turning.
The Oscar winner attended the premier of her new movie The Post in Washington on Thursday and stole the show in head-to-toe grey with flurried-feather detailing.
Streep, 68, sported a simple pair of grey pants, matched with a long grey coat featuring a feathered trim from top to bottom.
She accessorised with a fashion-forward pair of heels and a sparkling black clutch.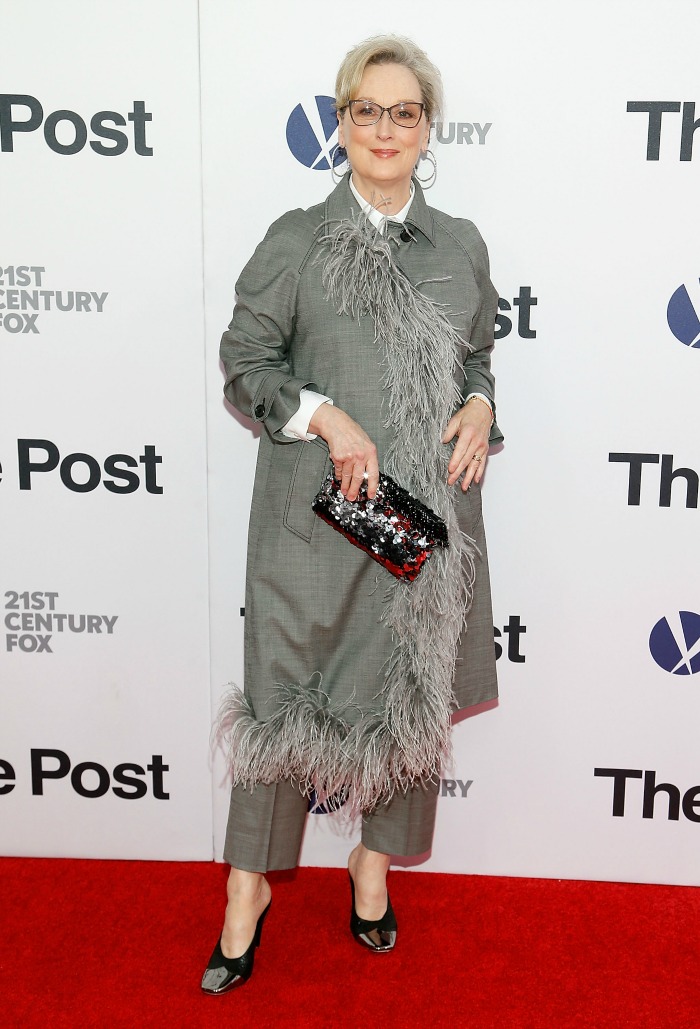 Streep was joined on the red carpet by her co-star Tom Hanks and his wife Rita Wilson, who wowed in a glittering pink-and-purple frock.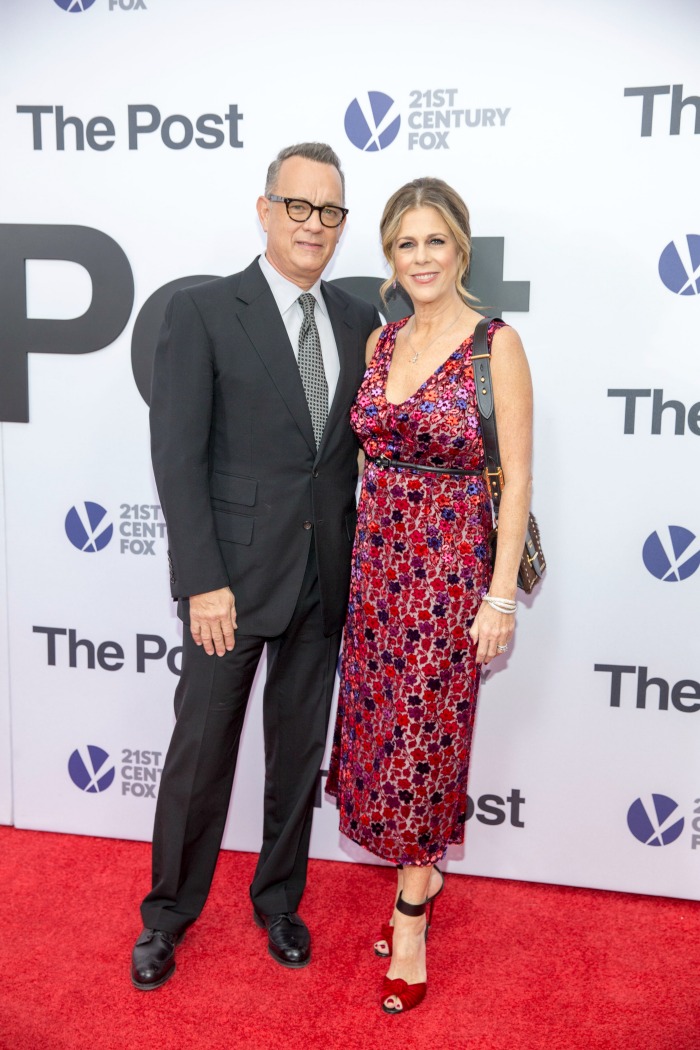 Despite their long-standing careers, The Post is the first movie Streep and Hanks have starred in together.
Ad. Article continues below.
The film follows the real-life story of Washington Post publisher Katherine Graham (Streep) and legendary editor Ben Bradlee (Hanks) and their decision to publish top secret government information about the Vietnam War from the Pentagon Papers in 1971.
Their report exposed what the US government knew about the viability of the Vietnam war and its dire prospects.
Streep and Hanks appeared on CBS program This Morning earlier in the week and said they were lucky enough to see the real Pentagon Papers while filming the movie.
"And it's extraordinary to read them 'cause individually there's no – there's no bombshell that is found in it. It is a collective weight of ongoing knowledge or evidence or testimony, the fact that the Vietnam War was unwinnable, we should never have been there," Hanks said.
Ad. Article continues below.
"They knew it was not winnable and the great line is that it was fought basically 10 percent to help the Vietnamese, 20 percent to contain China and 70 percent to save face," Streep added.
The Post is already receiving glowing reviews from critics and is expected to garner Academy Award nominations.
Are you a fan of Meryl Streep and Tom Hanks? Does this sound like your kind of movie?