Melania Trump's a pastel-coloured vision in demure church outfit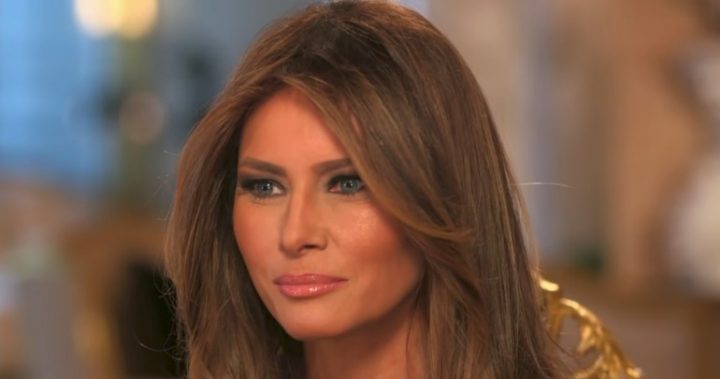 Melania Trump has made pastel pink and baby blue an unlikely match made in sartorial heaven for a visit to church to pray for storm victims.
The stylish US First Lady donned a pink knee-length dress, topped with a loose blue coat thrown over her shoulders, for a service at St John's Episcopal Church, after her husband Donald Trump declared a national day of prayer for victims of Hurricane Harvey. The death toll from the storm that hit Texas and Louisiana lat week sat at at least 60 on Monday night in the US.
Mrs Trump finished off the demure church outfit with a matching floral version of her favourite spike-heeled stilettoes.
The First Lady had come under fire in previous days for wearing a black version of the shoes en route to Texas last week to visit survivors of the storm, with critics dubbing her 'Flood Watch Barbie' for her inappropriate footwear and her nod to 'rescue chic' in the form of a khaki bomber jacket.
Ad. Article continues below.
Apparently aware of the flak she was receiving, she later toned down the glamour by donning white sneakers for the remainder of her visit.
But the former model couldn't be kept out of her preferred footwear for long, wearing a snakeskin version of the stilettoes for a second visit to Texas in what was read by some as a 'screw you' to her critics.
Ad. Article continues below.
In a nod to practicality, though, once there she dressed down again in a pair of new Converse, coupled with a chambray shirt and casual trousers.
Do you think casual wear suits Melania Trump, or is she at her best in high glamour?