Melania Trump sombre in '60s-style coatdress for 9/11 ceremony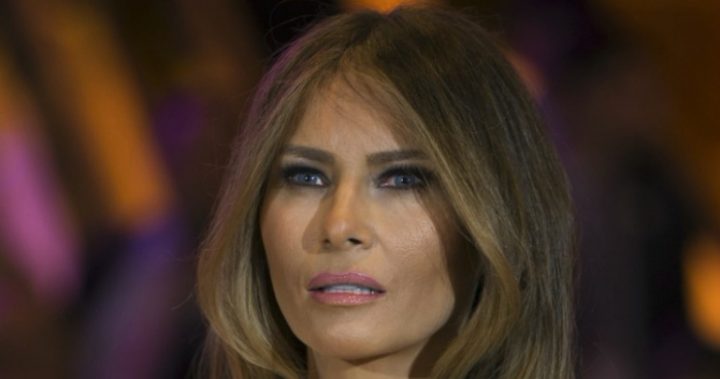 A sombre Melania Trump opted for a 1960s-style black coatdress instead of her usual vibrant hues as she accompanied US President Donald Trump on the sad occasion of the 16th anniversary of the September 11 terror attacks.
America's First Lady was stylish but demure in the long-sleeved, brocade dress by designer Michael Kors, which was little changed in style from the '60s wardrobe staple, with a small collar, large buttons, and a wide, waist-cinching belt.
Trump and his wife were flanked by White House staff on the south lawn of the building for a memorial ceremony remembering the attacks' victims, who numbered near 3,000, as well as the 6,000 who were wounded, in what remains the worst terrorist attack to have occurred on US soil.
The president's daughter Ivanka Trump was also in attendance, but in a less formal, sleeveless green dress. She stood alongside her husband and presidential advisor Jared Kushner.
Ad. Article continues below.
Donald Trump also addressed an audience at the Pentagon, one of the three sites attacked in 2001, where he said that America could not be intimidated and warned enemies not to dare test the country's mettle.
Do you like the ease of a coatdress?