Meghan Markle's former make-up artist reveals her natural beauty rules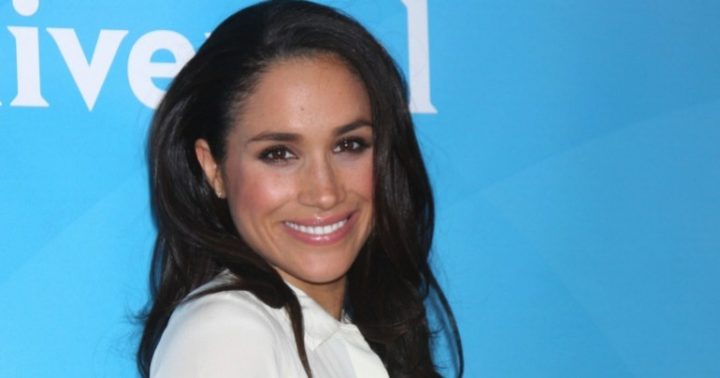 Meghan Markle has made a huge name for herself in the royal family over the past few months, showing off some daring and unique styles in the limelight.
But she likes to keep her look as natural as possible when it comes to her beauty regime, her former make-up artist has now revealed.
Lydia F. Sellers, who worked with Meghan, 36, for two years, has given fans an insight into Prince Harry's future wife's make-up rules ahead of her big day, telling Refinery 29 she prefers to keep her freckles visible, with minimal foundation or powder where possible.
"Every time I'd do her makeup, she'd say, 'can we just make sure my freckles are peeking through? I don't want a ton of foundation'," she told the site. "It was more about the amount of product that went on her skin and keeping it really fresh and dewy, rather than caking it on."
And now you could get her look too, as Sellers revealed the royal-to-be likes to use Armani Luminous Silk Foundation, along with a beauty blender. Revealing Meghan prefers a natural, casual style, she also insisted she's barely changed since leaving TV series Suits – and carries off the low-key look with "confidence".
Ad. Article continues below.
Meghan herself has previously opened up on her wish to keep her freckles visible to US magazine Allure, and she said: "For castings, I was labeled 'ethnically ambiguous.' Was I Latina? Sephardic? 'Exotic Caucasian'? Add the freckles to the mix and it created quite the conundrum."
Ad. Article continues below.
She added: "To this day, my pet peeve is when my skin tone is changed and my freckles are airbrushed out of a photo shoot".
The wedding of the year is just months away and Kensington Palace recently revealed exciting new details on Harry and Meghan's special day.
The couple will ride in a horse-and-carriage through the streets of Windsor after saying "I do" at St George's Chapel, palace officials confirmed on Sunday. And if it's anything like the Duke and Duchess of Cambridge's carriage procession in 2011, expect it to be hugely popular, with throngs of cheering crowds.
Ad. Article continues below.
Read more: Prince Harry and Meghan Markle reveal very princessy new wedding details
According to the palace's statement, the ceremony will begin at 12pm (11pm in Australia) on Saturday May 19. The palace had previously announced the date of the wedding, but the timing of the wedding hadn't been confirmed. 
The soon-to-be newlyweds will be married by the Justin Welby, who is the Archbishop of Canterbury, while the full service will be led by David Connor, the dean of Windsor. 
An hour later, at 1pm local time, the couple will parade through the streets of Windsor as husband and wife. According to the palace's statement, their route will take them from Windsor Castle via Castle Hill and process along the High Street through Windsor Town before returning to the castle along the Long Walk. 
After the procession, there will be a reception at St George's Hall for the couple and guests from the wedding ceremony, followed by a private evening reception for the couple and their close friends and family, hosted by Harry's father, the Prince of Wales. 
Do you follow a similar beauty regime to Meghan?