Meet the 60-year-old style icon taking the internet by storm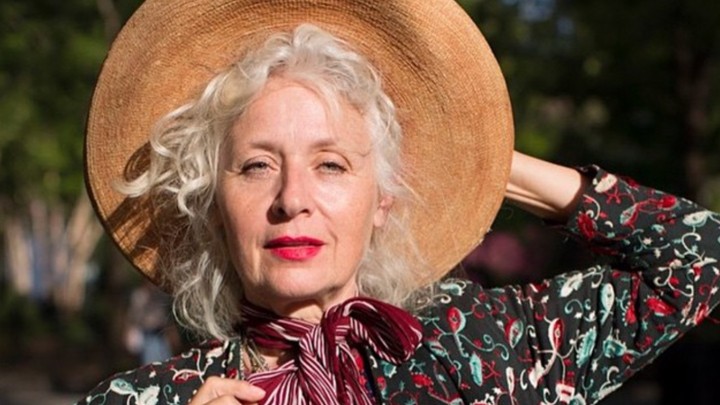 In January, one of Sarah Jane Adams' children shared a photo of her to Instagram with the comment "my mum is cooler than me".
Nine months later, the Australian 60-year-old has built up an Instagram following of 40,000 people – the majority young women – who now look up to her as a style icon. And it all comes from embracing her wrinkles rather than trying to hide them.
When a shop attendant offered to give Sarah Jane Adams cream that could get rid of her wrinkles, she responded with horror. "I love my wrinkles. I don't want to get rid of my wrinkles," she told ABC's Lateline. "My wrinkles are my stripes, my badge of honour. They show the life I've lived. Why would I want to get rid of them?" In January she began posting to Instagram with the hashtag #MyWrinklesAreMyStripes. Now he has a loyal following, an ongoing relationship with Adidas and plans to move to New York.
Ad. Article continues below.
Ad. Article continues below.
Ad. Article continues below.
Ad. Article continues below.
"I don't find aging difficult at all," she said. "I'm embracing it!"
"To me it's about accepting the fact that my body is a vehicle to do things. It's just where I am, it's just enabling me to do stuff".
Rather than embracing new trends, she simply reinterprets clothes she's owned throughout her life. In fact, she still owns and wears the outfits she had at 18. "I'm still the same person inside".
Watch the amazing full story below, and tell us: are you inspired? Do you believe that anybody can become a fashion icon?