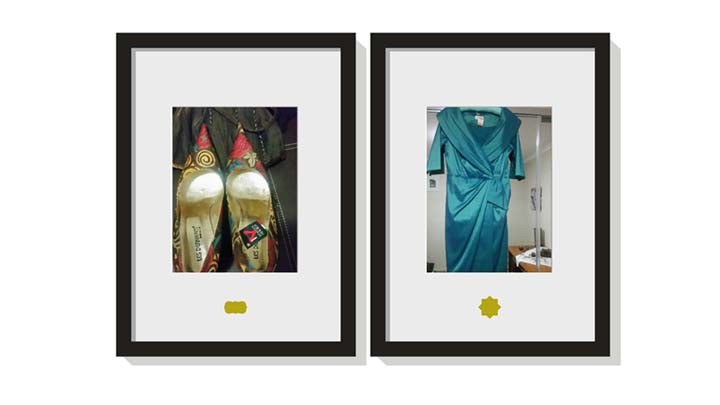 Style at 60 is about embracing and celebrating the style of women in their 60s and beyond! Today we are having a chat to Jen as part of our Women of Style series, to discover more about her fabulous sense of style!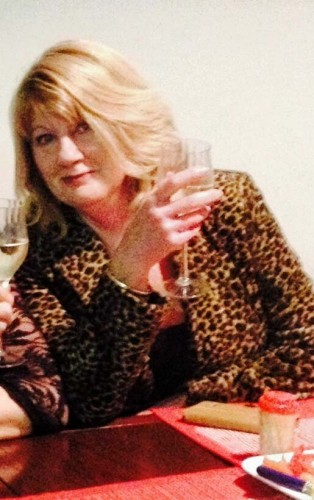 Jen – Queanbeyan, NSW.
What does style mean to you?
Style to me is the way I present myself. My style expresses my individuality and taste. I'm a feminist however in saying that, I love to dress femininely!
What kinds of clothes do you like to wear?
I always ensure I wear clothes that are comfortable, classy and flattering. They must suit my age, figure and complexion. I prefer to wear dresses, skirts, ankle pants and jeans as these are far more flattering than shorts or ¾ pants on me! Good fitting under garments are essential. I'm also partial to leopard skin and orange garments and shoes. I know leopard is not for everyone, but it suits me and my personality!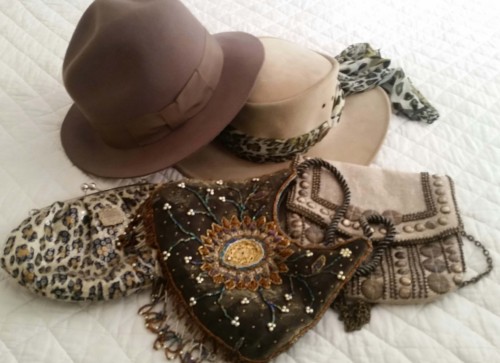 How do you like to dress day to day?
I work, so most of the time I wear semi-corporate clothing mostly consisting of skirts and dresses. On the weekends I can't wait to dress down!  I usually wear casual dresses, ankle pants or jeans.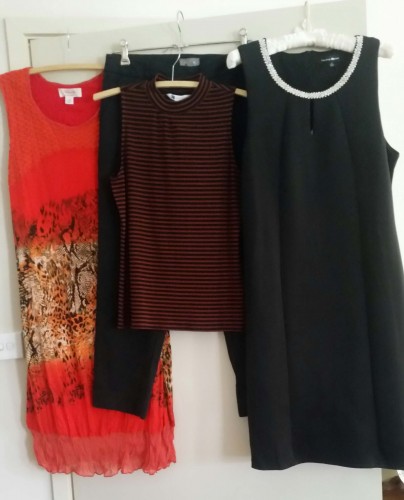 Are accessories important to you?
Accessories either make or break an outfit! I'm not a scarf or bag person however I do love my jewellery and shoes!  I collect and wear colourful bracelets and nearly always have a heart pendant around my neck.  These are my signatures. I have a lot of beautiful Murano glass pieces that I have picked up over the years or found online, which I love.
Bright, colourful, shoes are what I enjoy wearing and I have several pairs in my wardrobe. I have a leopard skin suitcase set to accompany me when I travel, which is certainly easy to pick out!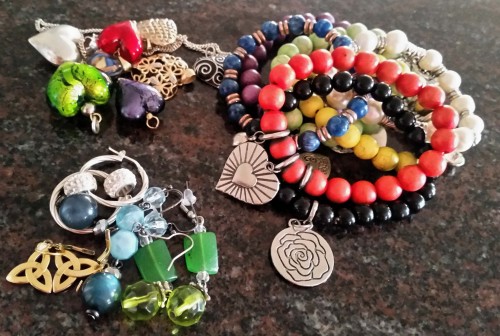 Look at these fabulous jewels!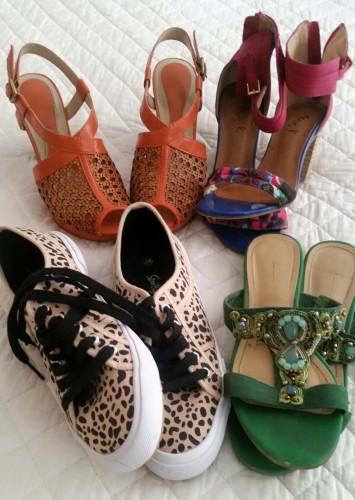 Can you spy Jen's favourite leopard print and orange?
Do you have any favourite brands that you keep going back to?
I'm on the verge of retirement so like to shop for value for money. I normally buy most of my garments on sale. However in saying that, I do have a few Caroline Morgan garments, Diana Ferrari and Mrs K shoes and Murano glass heart pendants.
I tend to stick with value for money cosmetic brands. These include: Byphasse (Spanish brand) toner and eye makeup remover available from the Chemist Warehouse and Lacura foundation, eye gel and cleansers from Aldi. Boujois eye-shadows are my favourites. I buy the 900ml containers for Dove and Pantene shampoos and conditioners when they are half price (sometimes you can find good deals at the Reject shop). I use L'oreal Collagen face cream often half price at Priceline and Bio-Oil (I mix in a drop with my face cream). My favourite perfumes are Dior's Poison and Kenzo's Flowers, which are sometimes available at the Chemist Warehouse at reduced prices.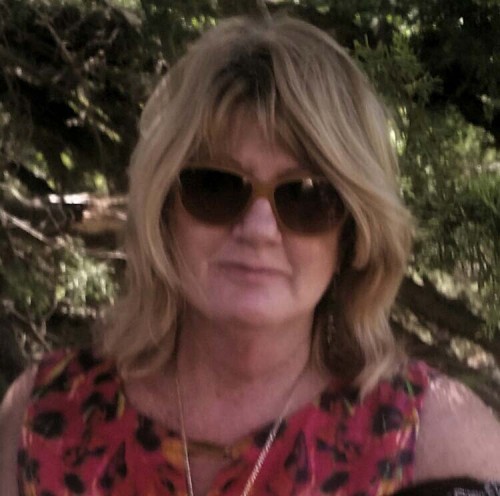 These Italian Vogue sunglasses are my favourites!
Where do you like to shop?
I usually shop at Myer, David Jones, Rockmans, Sussan and Diana Ferrari for clothes and shoes. I like Chemist Warehouse for beauty products and Aldi for beauty products and gym gear.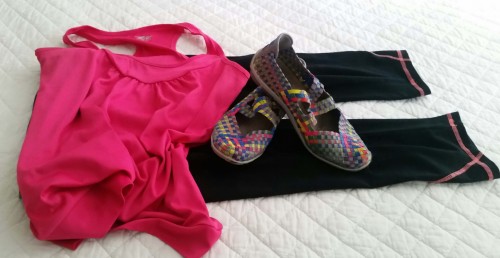 Jen is also an expert op shopper. Check out this amazing outfit she put together for $35 that she wore to her son's wedding last October!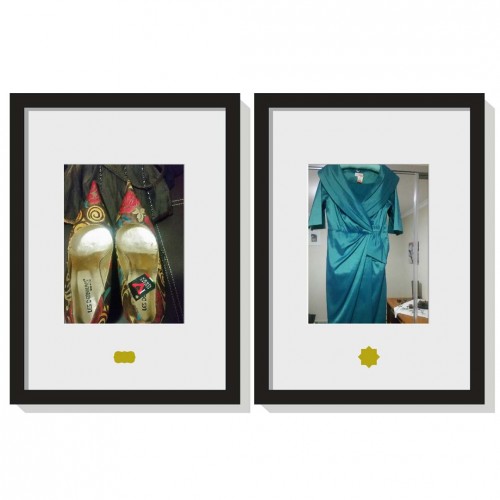 I purchased the Queens Park dress for $20 at Salvos (looked like it was only worn once) and the beautiful Italian shoes (brand new) for $15 dollars at Vinnies. I'd had the bag for years. Bargain hey! If I'm walking past an op shop I will usually call in to see what's on offer.
My beauty tips and cosmetic favourites include:
My skin isn't too bad for my age. I think this is due to the fact that I have always taken good care of my skin. I cleanse, tone and moisturise my skin every morning and night. Before applying my make-up I put on sunscreen to help protect my skin from the sun. I use eye gel around my eyes as this is one of the first places that shows the signs of ageing, and I find that using my eye gel has helped to keep the effects at bay.
I always moisture my body after showering (this includes the rough spots – elbows, knees and heels).
My hair can be quite unruly – to keep it in shape I wash it everyday (with mild products) and have it cut every six weeks.
When it comes to my make-up I don't like anything that is too harsh. I wear dewy/creamy foundations and blush. For my eyes I like to wear taupes and light plum eye-shadows with a light flicker of grey, navy or charcoal eyeliner. My favourite lipstick colours are spring pinks and apricots. I'm always on the lookout for a good mascara – suggestions most welcome!
I maintain my hands and feet with Aquacare cream and regular manicures and pedicures. I normally wear a natural colour on my fingernails and a bright colour (usually orange or purple) on my toes.
To maintain my health I take a daily dose of Krill oil, eat healthily, visit the gym and walk my dog.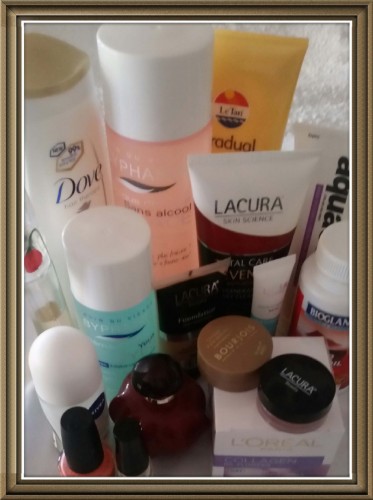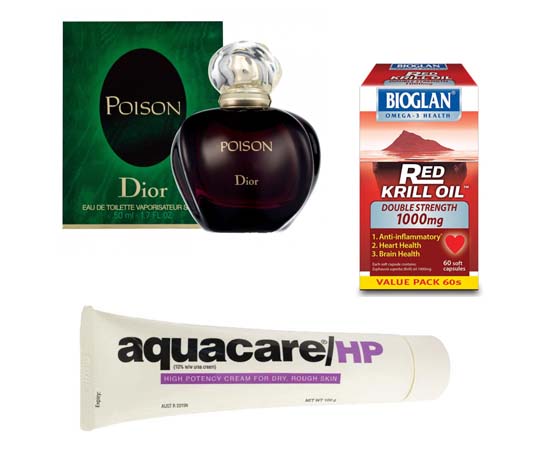 Dior Poison EDT 50ml
Bioglan red krill oil 1000mg 60 capsules
Aquacare HP cream
Jen, we love your style and it has been a pleasure having you as one of our Women of Style – thank you!
Jen is always on the look-out for a good mascara – what can you recommend for her?
Comments