Marilyn Monroe's "Mr President" dress sets record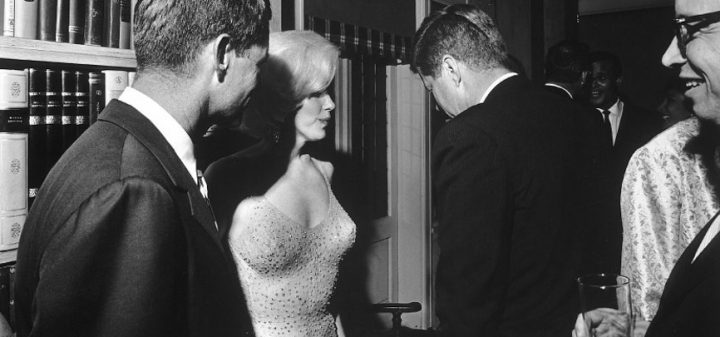 It was one of the most iconic moments in entertainment history, and the stories surrounding it are legendary, and now the dress that Marilyn Monroe wore during her singing of "Happy Birthday" to John F. Kennedy has broken auction records.
The crystal-encrusted gown sold for $4.8 million, in the end, smashing the presale estimate of $3 million. It is a dress so tied to the famous scandal as it was reported the sultry rendition of "Happy Birthday" to the then President was due so an affair that the two were having.
This one of a kind dress was designed by Jean Louis custom for Monroe and was reportedly so tight that she had to be sewn into it before she took to the stage. Sadly it would be one of the last images of the actress as she was found dead in her home less than three months later.
The dress shattered the record that was set by another one of Monroe's dresses, the white one that she famously wore in the film The Seven Year Itch. That dress sold for $4.6 million.
Ad. Article continues below.
Famous museum chain Ripley's Believe It Or Not purchased the dress and plans to have it displayed in their museum. With their Hollywood museum, most likely getting the first display and then it will be moved to its various locations around the world.
Vice President of Ripley's Believe It or Not, Edward Meyer, told reports that the crystal-encrusted gown was "the most iconic piece of pop culture that there is". He also stated, "In the 20th century I cannot think of one single item that tells the story of the 1960s as well as this dress. It's a new world record for a dress".
The dress, and the song may have created controversy in 1962, but in 2016 it's breaking records and making sure that the legacy and memory of Marilyn Monroe is around for generations to come.