Does this habit make you the 'ultimate nana' or just sensible?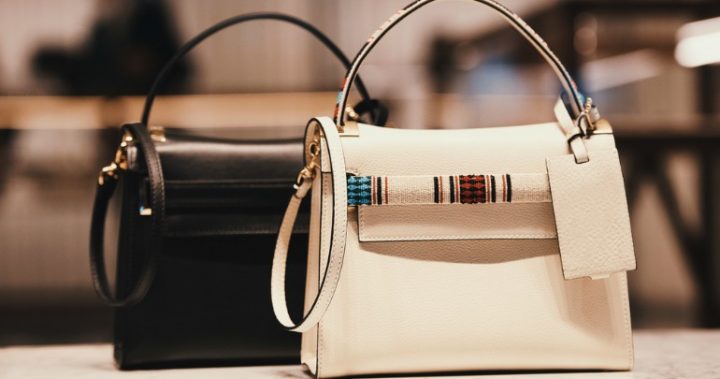 Margaret Atwood has been dubbed the 'ultimate nanna' for doing something all ladies of a certain age, and our mothers, and their mothers before them, have done: go everywhere with her handbag tucked firmly under her arm.
The 77-year-old author of The Handmaid's Tale was photographed at the Emmys with her black handbag attached to her on the red carpet, while mingling with celebrities, and even on stage, where she helped accept a number of awards for the television adaptation of her famous dystopian novel.
Of course, her decision to keep sight of her handbag at all times was only sensible – who knew whether everyone at the Emmys was trustworthy, and besides, who wants to be caught without a tissue, glasses or some other necessity? – but it won the hearts of young tweeters for its resemblance to their mothers' and grandmothers' habits of doing exactly the same, but in less glamorous surroundings.
Comedian Sarah Silverman was the first to notice that the small, black handbag had made an appearance on stage, in sharp contrast to the other, younger stars, who perhaps had hangers-on happy to carry their essentials so as not to mar their outfits with something so utilitarian as a bag.
Ad. Article continues below.
So happy about #HandmaidsTale @MargaretAtwood with her purse is every single thing

— Sarah Silverman (@SarahKSilverman) September 18, 2017
Less famous tweeters were definitely in agreement.
I LOVE THAT MARGARET ATWOOD HAS HER PURSE WITH HER. 100% a grandmother.

— ohmanalive (@ohmanalive) September 18, 2017
Ad. Article continues below.
Margaret Atwood bringing her purse on stage at the Emmys is just like my mom at church taking her purse up during communion. #emmys2017

— Kate (@librarian_kate) September 18, 2017
Margaret Atwood bringing her purse up on stage with her to accept the #EMMY is serious party goals….trust no one

— Elise (@elise_ris) September 18, 2017
The Daily Edge site called Atwood the "ultimate nana", saying "if there's one thing that a granny is incapable of doing, it's leaving her handbag out of her sight".
Ad. Article continues below.
But there was nothing 'grandmotherly' about Atwood's look – she was fabulous in an oversized red jacket with contrasting print collar, over a long black skirt, with subtle make-up on her fresh-looking skin and her grey hair in natural curls.
Do you take your handbag everywhere like Margaret Atwood does?