Lisa Wilkinson looks ravishing in red dress for US gala dinner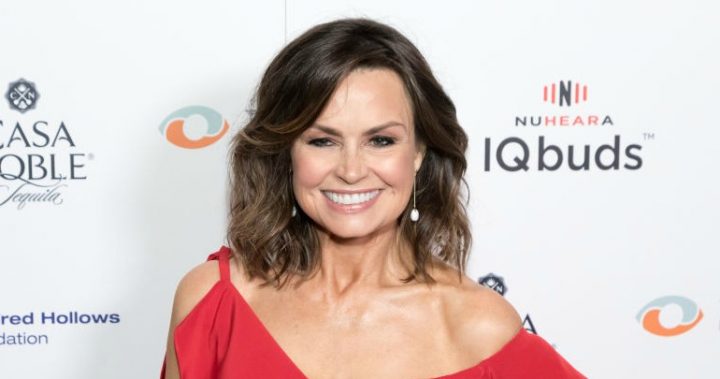 Lisa Wilkinson knows her colour and she's not afraid to flaunt a little bit of skin on the red carpet. The journalist and TV personality mingled with Hollywood stars at the inaugural Fred Hollows gala dinner in Los Angeles. 
The dinner, hosted by Joel Edgerton, served as a US launch for the Australian charity, which seeks to end avoidable blindness and ensure that "people in developing countries will get the same quality eye care the rest of the world takes for granted". 
Read more: Lisa Wilkinson's big payday has Carrie Bickmore furious: Reports
Some of Australia's most impressive talent attended the event, including Sam Worthington (Avatar) and wife Lara, and Jai Courtney, who made a name for himself with appearances in blockbuster franchises such as Suicide Squad, Divergent, and the latest instalments of the Die Hard and Terminator series. Ricky Martin, a former host on the Australian version of The Voice, also made an appearance. 
But all eyes were on Wilkinson, who played MC at the event, as she strutted the red carpet and took to the stage in a stunning red Capellazzo gown that showed off her glowing complexion.
Ad. Article continues below.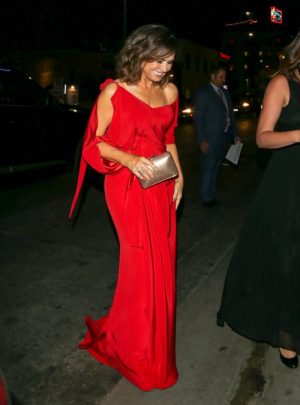 Wilkinson continues to look more vibrant after she gave up her early-morning hosting gig with Australia's Today show, and the photos posted to her Instagram showed nothing but smiles and laughter.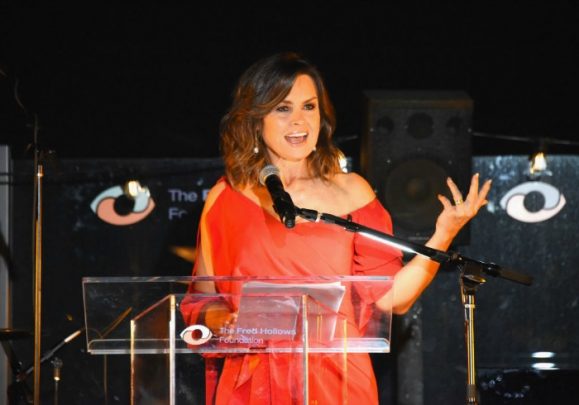 "Oh what a night. Huge funds raised for @fredhollows here in Los Angeles last night, as the Foundation launches in the US. And this man right here @joeledgerton – and his huge heart – made it all happen," Wilkinson captioned an image of her and Edgerton on the red carpet. 
Ad. Article continues below.
Standing front and centre in another photo on her Instagram, Wilkinson lavished praise on the hardworking team at the Fred Hollows Foundation Gala. 
Read more: A glowing Lisa Wilkinson celebrates 25th anniversary in low-key style
Ad. Article continues below.
She even posted a cheeky set of behind-the-scenes pics and videos from the event. 
Ad. Article continues below.
Wilkinson hasn't been posting much on Instagram since her controversial break from Australia's Today show, but the journalist and TV personality did hint at an overseas project with a cryptic caption. 
Read more: People are paying how much to have breakfast with Lisa Wilkinson?
"Sometimes life takes you places you weren't expecting…but you're so glad it did. Like here. #LosAngeles. Watch this space…" she wrote on the picture of towering palm trees silhouetted against an LA sunset. 
Ad. Article continues below.
There's no word on how much longer Wilkinson will be staying in LA, but she's hitting the sights while she's there, taking a visit to the Beverly Wilshire hotel. 
"'And then she rescues him right back…' Come on, no trip to LA is complete without a little sneak peek inside the #PrettyWoman hotel!" she joked with a picture of the iconic hotel's exterior. 
What do you think of Lisa Wilkinson's style? Are you a fan of her signature colour?