Kerri-Anne Kennerley stuns in off-the-shoulder dress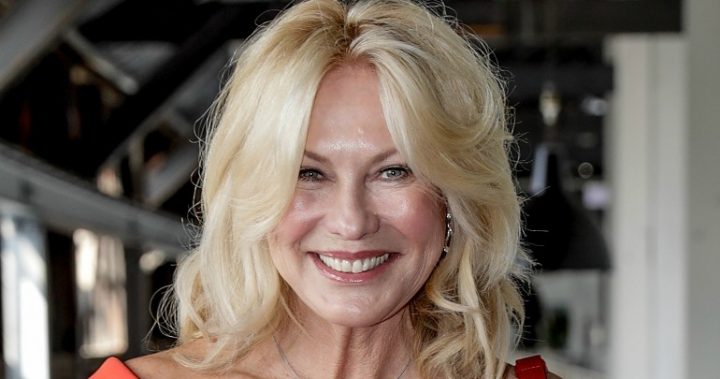 Kerri-Anne Kennerley knows how to get heads turning with a bold look and the beloved TV host proved she hasn't lost her touch, putting on a colourful display in Sydney on Wednesday night.
Kennerley, 64, sported a tropical-print dress at the Star Wars: The Last Jedi premier, and even posed on the red carpet with a storm trooper.
The former Channel Nine presenter kept cool in the off-the-shoulder number and paired the fabulous dress with a gold necklace and brown leather heels.
She was joined on the red carpet by a host of other Aussie celebrities, including Johnny Ruffo and Richard Wilkins, who attended with his girlfriend Virgina Burmeister.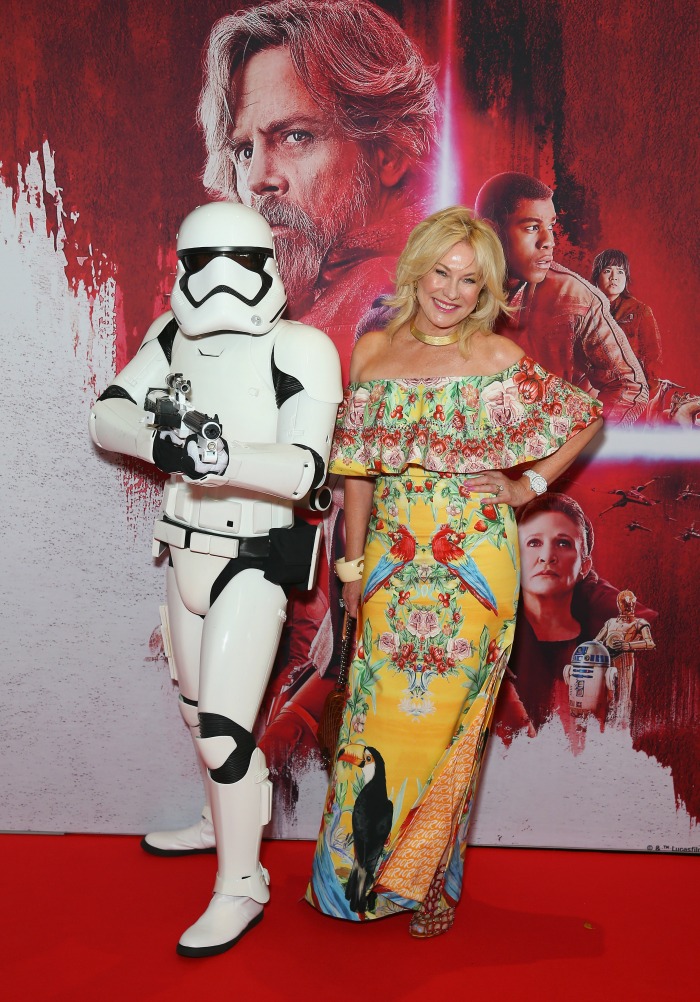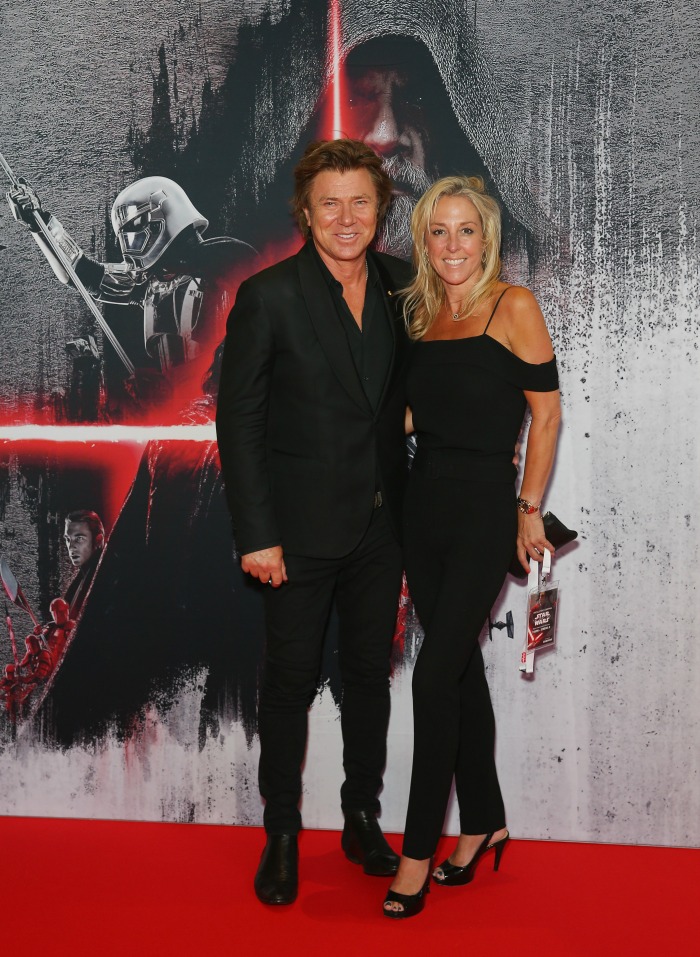 It's been a big year for Kennerley, who released her book A Bold Life in October.
Ad. Article continues below.
The deeply personal memoir discussed her troubled first marriage to New York music producer Jimmy Miller. Kennerley detailed the abuse she was subjected to at his hands and said she feared for her life.
"He was very abusive at times and you realise you can't go on like that. But also, it's really hard to get out," she told Seven's Sunday Night.
"You just realise that when somebody is 6-2, crazy off their head – doesn't matter which room you run into, all you do is close your eyes and wait for it to be over, because it's pointless.
"I think eventually you just go, 'I think I will be dead'," she said.
She said the violence got so bad at one point that she was forced to pull a gun on him to defend herself.
Ad. Article continues below.
"He always had a .22 rifle above the door in the bedroom so I just remember I was actually quite calm about it – I just went and got the gun, aimed it at him and said, 'I think I will shoot you if you come anywhere near me'," said Kennerley.
The host said she turned to her good friend John Kennerley for help. The pair eventually fell in love and married.
https://www.instagram.com/kerriannekennerley/
Are you a fan of Kerri-Anne? Have you followed her career over the years?