Keep your sympathy! Princess Beatrice dons sleek leather for posh club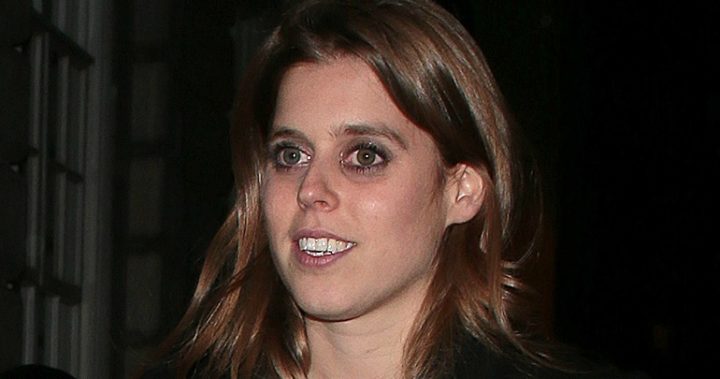 Princess Eugenie may be gearing up for a big royal wedding, but her older sister Beatrice is still hitting the town in style like any other single young woman.
Princess Beatrice was snapped looking sleek in an unusual asymmetrical leather wrap-skirt with a simple black top with sheer panelling and a stylish black coat as she left the exclusive LouLou's club in London's Mayfair. Her chestnut hair looked beautifully shiny and she looked comfortable being snapped as she walked to her car with an unnamed companion.
She wasn't the only royal at fancy members club, either, with Lady Kitty Spencer and Viscountess Emma Weymouth also in attendance.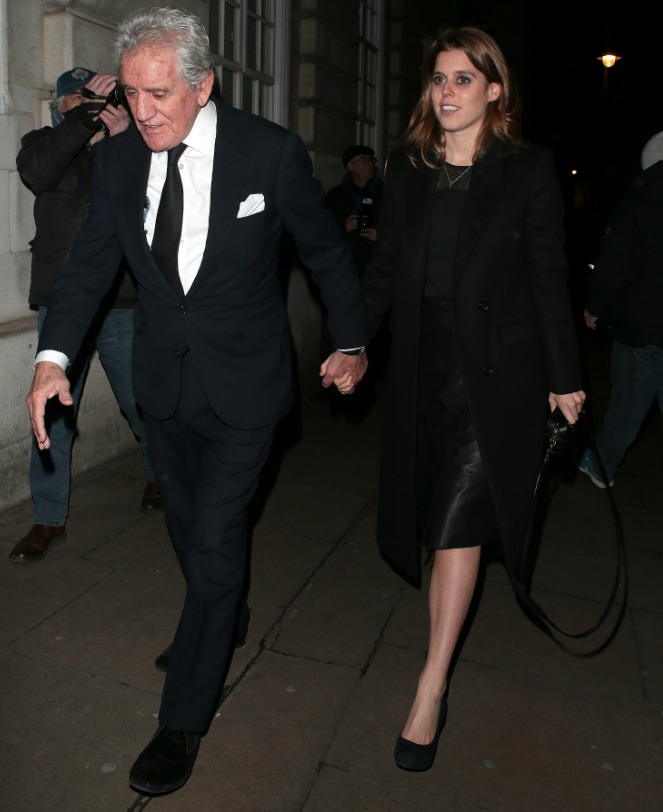 The going-out hot-spot is a favourite for paparazzi to wait in anticipation of snapping celebrities coming to and from the venue, so Beatrice is unlikely to have been surprised that she was photographed.
Ad. Article continues below.
It's been a week of social engagements for the princess, who on January 31 attended a party to celebrate the anti-bulling campaign Be Cool, Be Nice, which she strongly supports. At that event Beatrice wore a pretty polkadot dress with a fashionable mid-calf-length skirt and pointy heels.
Ad. Article continues below.
The princess has previously talked about the pain bullying about her weight caused her. "My experience was about growing up and living a very public life and living in an overexposed environment, so that's from being 18 and struggling with your weight to what fashion choices you are wearing," she told Vogue magazine in late 2017.
The pretty royal appears to have come in to her own now, however, and shows no sign that she needs the sympathy expressed for her after her younger sister announced she was engaged. Beatrice broke up last year with her boyfriend of 10 years and appears to be enjoying the single life, despite having watched her ex-boyfriend get engaged to another woman just six months after they parted.
Her father, Prince Andrew, meanwhile, has just announced the date of Eugenie's ceremony on Twitter.
The marriage of Her Royal Highness Princess Eugenie to Mr Jack Brooksbank will take place on 12th October 2018.

As previously announced, the wedding will take place at St. George's Chapel, Windsor Castle.

— The Duke of York (@TheDukeOfYork) February 2, 2018
Ad. Article continues below.
Eugenie announced her engagement to long-time boyfriend Jack Brooksbank last week, with the wedding to be held at the same chapel as that of Prince Harry and Meghan Markle in May.
Is it just old-fashioned to think that Beatrice would be bothered because her younger sister is marrying first? Would it have bothered you?