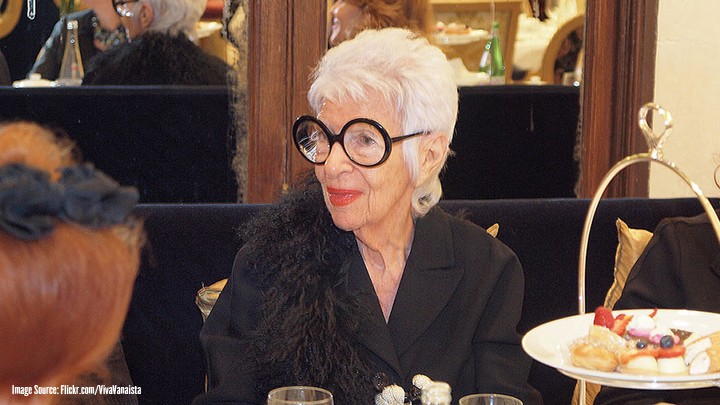 To be honest I had no idea who Iris Apfel was until a number of years ago when she started popping up everywhere! The Costume Institute at the Metropolitan Museum of Art in New York held an exhibition of Iris' unique style in 2005. In 2014, Albert Maysles created the documentary Iris. It got me thinking – who is this fabulously stylish woman?
Who is Iris Apfel?
Aside from being a style icon, Iris is also a business woman and an interior decorator. Iris and her husband Carl launched the textile firm Old World Weavers and ran it until they both retired in 1992. To this day, Iris consults and lectures about style and other fashion topics. She is in hot demand as a model with recent campaigns including the Kate Spade New York Spring 2015 and Blue Illusion Australia Autumn 2016.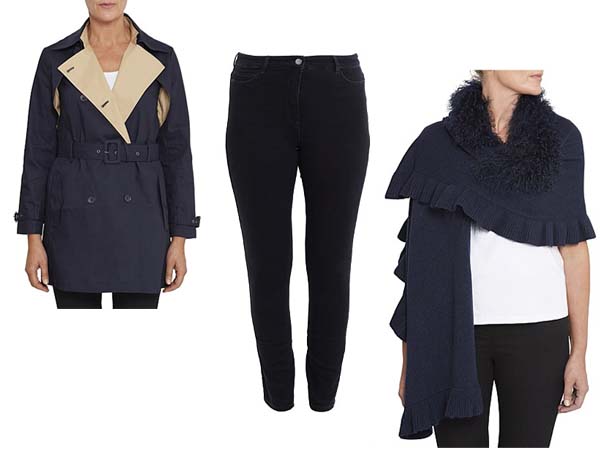 Blue Illusion 3-in-1 trench
Available here
Blue Illusion Le Raquel shaping jean
Available here
Blue Illusion nadia furry scarf
Available here
Why is she so intriguing?
Iris is 94 years of age! Just look at her – does she fit the stereotype of a 94 year old woman to you? I think not! Her fearless sense of style inspires women everywhere.
"Aging gracefully is about no heavy makeup, and not too much powder because it gets into the wrinkles, and you know, to not get turtle eyelids, and to not try to look young. You don't have to look like an old fuddy-duddy, but I believe it was Chanel who said, 'Nothing makes a woman look so old as trying desperately hard to look young'".
Did you know?
Did you know that she took part in several interior design projects at the White House for Presidents Truman, Eisenhower, Kennedy, Johnson, Nixon, Ford, Carter, Reagan and Clinton? That's a lot of Presidents!
"Getting older ain't for sissies"
Happily married for 67 years
Iris knows a thing or two about having a long successful marriage. Up until August last year, Iris had been happily married to her husband for 67 years. Her secret to a happy marriage is to have
"a sense of humour and give each other some space"
Tell us – what inspires you about Iris Apfel?
Image Source: Flickr/VivaVivanista
Comments