Jane Seymour sends social media into a spin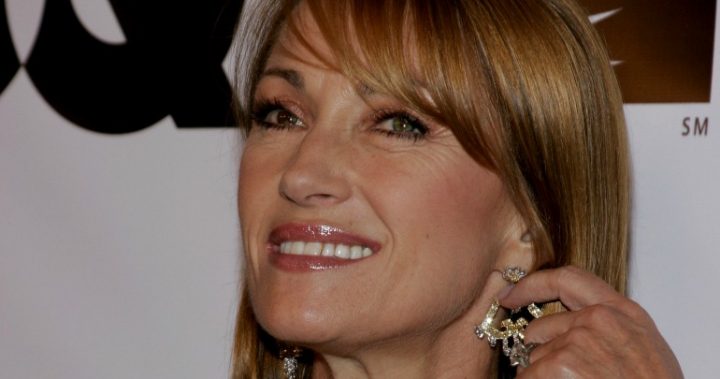 Has it really been more than 40 years since Jane Seymour was a Bond girl?
Surely not! Jane Seymour showed off her killer figure when she turned up to the ITV studios in central London for an appearance on This Morning, leaving many to question just how the 65-year-old star manages to stay in shape.
Having rocketed to stardom in the James Bond film Live and Let Die, which was released more then 40 years ago, Jane looked to have found the cup of youth when she stepped out in a form-fitting candy red number, showing off her curves.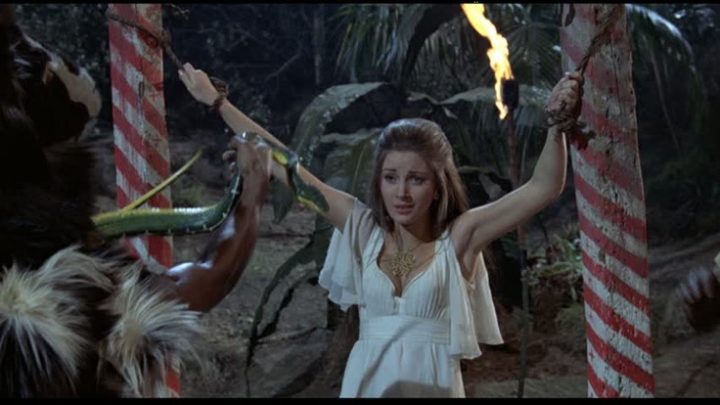 Ad. Article continues below.
The beautiful dress featured a delicate embroidered flower detail and coming to the knee it was the perfect ensemble for her daytime television appearance. She paired the dress with a pair of strappy heels and wore her hair loosely.
Sitting on the couch with hosts Holly Willoughby and Phillip Schofield, Jane sent social media into a spin.
I love Jane Seymour shes an actress who you grew up watching on TV. But seriously she's 65 REALLY no work eats normal food WOW

— Carrie Harayel (@carrieharayel) September 21, 2016
Ad. Article continues below.
#janeseymour shows us how to do it. Ageing the right way, beautiful ?

— Sammy Braddy (@sammybraddy) September 21, 2016
Even Holly gushed about how good Jane looked, saying: "You are so incredibly beautiful, how do you do it?"
Her response was quite simple.
"You're being very kind by it you really want to know the truth, I eat normally.
Ad. Article continues below.
"I like to each fresh fish and vegetables. I exercise too, pilates and light weights," Jane says.
Of course, she admits, a glass of wine is "imperative".
How good does Jane look? What are your secrets to staying fit and healthy?