Ita Buttrose shares her personal DIY beauty secrets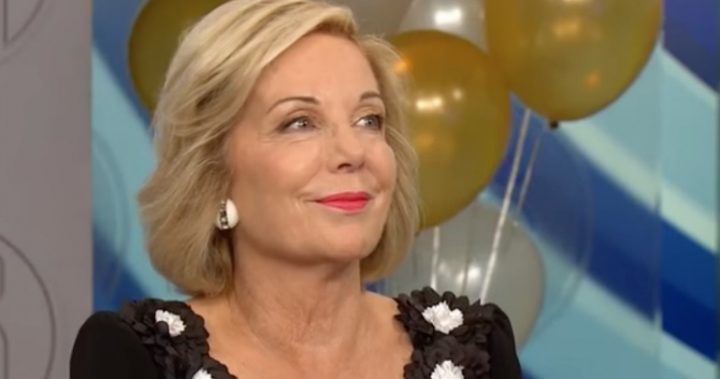 Ita Buttrose has a number of titles to her name. Journalist, businesswoman, author, former editor, and television personality. At the age of 75 she is also very much a style icon, and a face of Priceline Pharmacy and their Beauty School.
With the current Beauty School campaign dedicated to educating and empowering Australian women to master DIY beauty at home, without the fuss and the price tags, here Ita shares her own secrets to looking good with Starts at 60.
Ad. Article continues below.
Are there any unusual DIY beauty tricks you have learnt over the years?
I've learned how to better look after my hair which I have coloured on a regular basis. For instance I don't shampoo my hair every day and when I wash my hair I use medium heat rather than very hot water as it helps protect my colour. In-between washes if my hair needs some refreshing I use a dry shampoo (Cedel Dry Shampoo) which removes dirt and makes my hair smell fresh. When I do shampoo my hair I chose sulfate-free shampoos and conditioners as they help hair hold on to colour (JOICO Smooth Cure Shampoo and Conditioner Sulfate-Free). I wear a hat at the beach or when I'm walking as the sun fades colour
Read more: Ita Buttrose's secrets on making a good impression at any age.
Are there any DIY tricks that you would absolutely avoid?
Ad. Article continues below.
I never use frosty or shimmering eye shadows as they don't enhance older skin. I opt for matt shades of eye shadow. A makeup artist once told me that matt shades help lessen wrinkles and I believe her! (SAVVY Matte Eyeshadow Quad) I also avoid heavy eyeliner especially under the eyes. That same makeup artist told me heavy eyeliner accents droopy eyes. Softer eyes make more impact.
Ad. Article continues below.
If you had to walk out of the door only using one beauty product, what would it be?
Mascara – because I never feel fully dressed without it. Mascara (Bourjois Volume Reveal Adjustable Volume Mascara in black) creates a focus on your eyes and eyes are the best way of connecting with people. 
Read more: Ita Buttrose reveals her wardrobe and make-up essentials.
Are there any salon treatments that you do at home?
Ad. Article continues below.
I often give myself an at home face mask. The two best ones I've tried over the years are one with honey, the other with egg white. My colleagues and I tested them when I was editing the Women's Weekly and thought they were both effective.
For the honey mask mix honey with a few drops of lemon juice, apply to the face leave for about 20-25 minutes before washing off gently with lukewarm water. This mask always made my skin glow.
The egg white mask helps tighten the skin – briefly. It also makes it shine. Lightly beat the white of one egg (and I do mean lightly) so that you can mix it together with four or five drops of lemon juice. Apply to the face and let it dry. Then rinse off with lukewarm water.
Do you already follow some of Ita's beauty tips? Do you have any of your own?