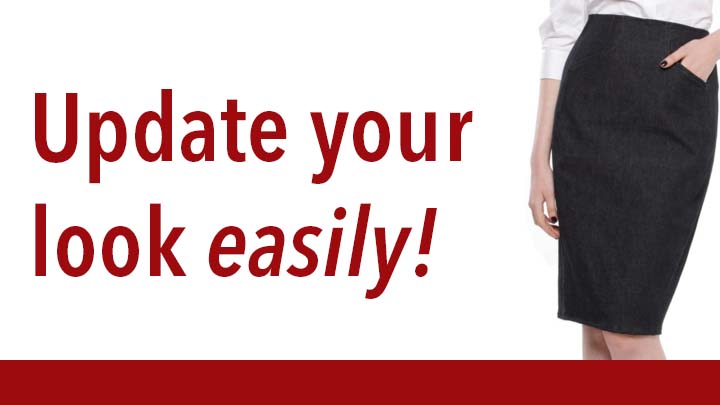 The seasons, they are a changin'!  Well in the shops they are at least!  Now is the time to start planning your wardrobe for autumn/winter 2016.  I know it is a hard thing to do when it is scorching hot outside, but it will be well worth it in the long run.
Head into your closet and dust off the winter clothes.  Remove anything that:
doesn't fit,
is stained or shabby or
any basics you didn't wear last winter
stuff you don't like anymore
Give these items away or sell them if you have time. They no longer serve a purpose to you and are now officially 'clutter'!
Spend some time with the following:
Take a look at what clothes you do have left and break it down into the essentials and fashionable items.
Check your knitwear to ensure it is not moth eaten or heavily pilled.
How are your shoes and bags looking?  Are your boots needing to be re-soled?  Does your favourite handbag look like it has seen better days?
Got a good coat if need be?
What about your jewellery?  Is it clean?  Does it still work for you?
Play around with some looks and see what works well together.  Identify the pieces that don't seem to go with anything, and also identify what you think is missing from your wardrobe.  Make a list and this is where we will start forming the basis of your wardrobe's seasonal update.
Start shopping
You may not need much – some new tees, a skirt, new jeans and a couple of pairs of shoes – but at least you now know what you actually do need!
Next time you are out shopping or looking online keep your list handy and start finding what you need.  Keep an eye out for some fabulous accessories &  fashion items to reflect the key trends which will keep your look current – always adapting to fit in with your sense of style!
Some trends & colours to keep in mind for autumn/winter 2016
folksy, black and white, seventies luxe, 80's, victorian, denim, suede, faux fur, cherry, fringing, camel, black and grey.
Updating your accessories will always be one of the quickest and easiest ways to update your look!  Why not try a new  watch with on-trend cut-outs?  Tie-up shoes will be very popular this season.  This pair by Wittner are in cherry suede. A new pair of sunnies and a couple of new scarves will instantly freshen your appearance.  Everyone should have a denim skirt or denim jeans as part of their wardrobe essentials – now is the time to bring them out!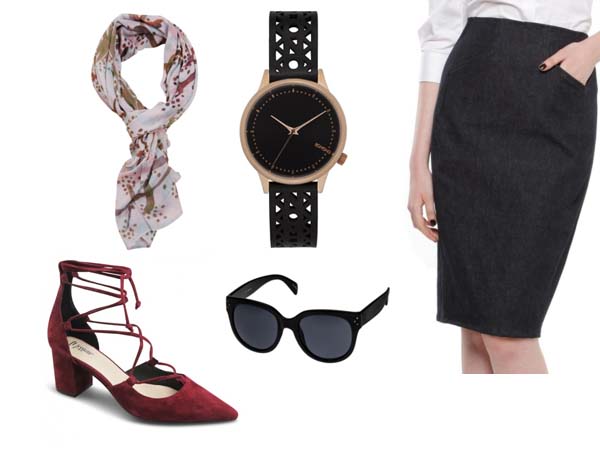 Wittner dane in cherry suede
Sacha Drake denim skirt
Front Row Society algas scarf
Komono estelle cutout black rose watch
Mink Pink ott sunglasses
Update classic shapes like a pair of black pants,  a 3/4 sleeve tee and ballet flats with a long 70's inspired fringed cardigan or cape.  A statement bag will complete the look.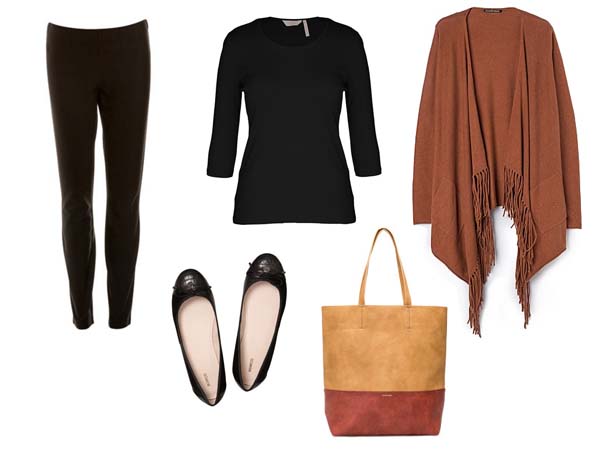 Country Road contrast panel tote
Country Road fringe waterfall cardigan
Millers 3/4 sleeve layering basic
Sportscraft felicity pull-on pant
Mimco fiction ballet flat
Did you find any of these tips useful?
Comments