If you haven't already had your colours done, here's why you should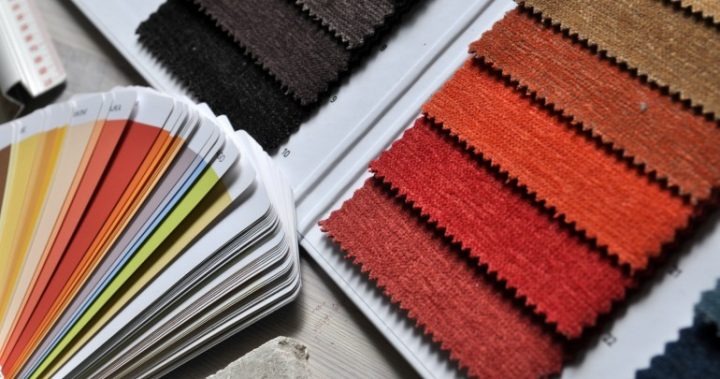 As we age, our skin tone and hair colour often changes, but there's no reason you shouldn't still stand out and look your best. 
It can, however, mean rethinking some of your old favourites when it comes to picking make-up and clothes, especially where colour is involved.
Having your colours analysed was hugely popular not that long ago, whether it was via a home visit from a 'colours' professional in the 1980s or just through watching Trinny and Susannah help hapless dressers pick their best colours on TV in the 1990s. And while it's not talked about as much now, it's still just as effective, and could be the key to refreshing your style to complement the skin and hair tone you have now.
According to personal image stylist Helen Moroney, getting a colour analysis shows you "the colours that complement your complexion, eyes and hair to make you look more youthful and vibrant". Here's how the process works.
What's colour analysis?
Ad. Article continues below.
The process itself dates back decades, and essentially focuses on a person's skin tone, natural hair colour and eye colour to determine which colours will best complement their appearance. But it burst into public consciousness when Suzanne Caygill created the 'Seasonal System of Color Analysis' in 1980, launching a personal colour analysis industry.
There were initially four main groups of colours, for each season. Those with a cooler skin undertone tended to fit into winter or summer groups, while those with a warmer undertone matched spring and autumn. However, the four groups have since been expanded greatly to better match more exact colours to people's complexions.
How does it help?
Once you've been shown the best colours to match you, it can shape what clothes you buy, how you put outfits together, which shoes will suit you and what bags to purchase. Even the make-up you wear can change to make you glow and stand out.
Ad. Article continues below.
Many people may be nervous to make a change, especially if they suit bright colours but are used to wearing black or dark shades. But it's hard to argue with the mirror and if you can see for yourself how much better you suit certain colours, it can be a big confidence boost. And millions of women swear by it.
How do I know my undertone?
The best way to learn about your colours in detail is to visit a professional, but there are some sneaky tricks you can use to figure it out for yourself.
First, check the veins on the inner side of your wrist. If they are blue tinted you are more likely to have a cool tone and if they are a greenish colour, you're warm toned. How your skin reacts in the sun can also tell you a lot. Warm tones will eventually brown and tan when exposed to the sun's rays while cool tones tend to turn red and burn.
Meanwhile, your hair and eye colour is key. Cool-toned people often have black, brunette or ash blond hair with blue, grey or green eyes, although there can be some variation from this. Warm-toned people tend to have hair that is more chestnut, copper brown, golden blonde, red or auburn. Their eyes are often hazel, brown, chestnut or amber.
Ad. Article continues below.
Finally, your jewellery can be revealing. Do you better suit silver or gold jewellery? Cool-toned people often suit silver and platinum metals, while warm-toned people look great in gold.
While some people fall clearly into one of the two categories, many more may sit between them – with a 'neutral' tone. Not to fear, there are key colours to match you too!
So, which colours will suit me best?
It's impossible to create a set list, as everyone's colours vary depending on their individual appearance. However, there are a few simple pointers that are generally good rules to follow.
According to stylecaster.com, cool-toned people often suit blue undertones, with purple, lilac, pink, grey, blue and black particularly eye-catching on them. It's best to avoid oranges and yellows if you fall into this category. Warm-toned people suit a more yellow undertone, with brown, green, tan, gold, burnt orange and red ideal. It's best for them to avoid icy and ashy shades.
Ad. Article continues below.
Ad. Article continues below.
How can I get my colours analysed?
Many online services offer deals for consultations, so professionals can meet you face-to-face and match up the best colours for you. You can then walk away with a full palette of colour ideas to take with you whenever you go shopping, as a handy guide.
Alternatively, there are plenty of advice pages online to get you started. While many are free services, using a questionnaire or uploaded image to help identify your colours, it's advisable to go for a personal meeting, as that's the best way to assess your skin tone.
It's important to note that this can be an evolving process. The team at Bespoke Image caution that your colours may change as you age, saying that if you last had your colours analysed 10 or more years ago, it's probably time for an update.
Ad. Article continues below.
Personal stylist sites or even many high street stores offer services, so it's worth comparing prices before booking in.
Have you had your colours analysed? Do you feel that what suits you has changed over the years?
With Facebook removing news sites from your feeds we ask that you sign up for Starts at 60's emailers here. And to keep us on your wall, join some of our new Facebook groups and clubs:

News Junkies Club – Australia
News Junkies Club – USA 

See news on the change and links to all our other clubs and groups here.