I am determined to go grey and need a new hairstyle!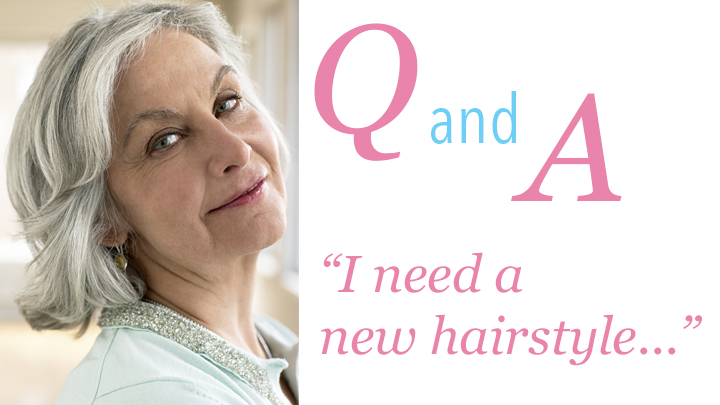 Your beauty questions answered!
Welcome to our new section in Style where we answer your questions!
One of our Starts at 60 Stylers has asked:
"Hi guys, I need a new hairstyle! I am determined to go grey and 3/4's of the way there, have curly hair currently cut into a boring bob. Help…suggestions please!"
Kay Campbell
Ad. Article continues below.
Kay, thank you for your terrific question! I am sure many of our community will probably find themselves in this situation at some stage.
I recommend going grey as it sounds like you are ready to take that step. Do this gradually with your hairdresser. Grey is actually very fashionable at the moment, so you will be perfectly on-trend!
You are also very lucky to have curly hair – so make the most of it!  If you feel that your bob is boring (although I think they are gorgeous), I would embrace some layers to give your hair lots of movement and volume. Keep it above the shoulders so as not to drag your face down and to keep it fresh and modern.
Ad. Article continues below.
Do you have any advice for Kay? Do you have a question that you would like us to answer?