Hugh Jackman and Deborra-Lee hit red carpet at Aussie event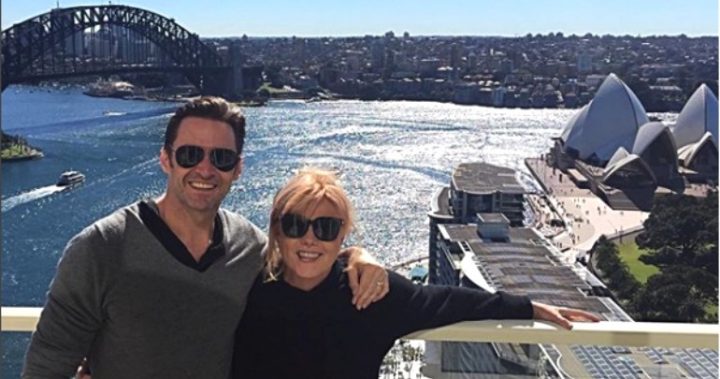 When stars hit the red carpet for the The Melbourne International Film Festival it was Hugh Jackman's turn to support his actress wife Deborra-Lee Furness.
The pair were there for a re-screening of the movie Shame, a 1987 film Furness starred in. The film, set in a small town, involved Furness as a motorbike-riding barrister fighting for justice following a rape.
Furness said the film she did early in her career excited her because there weren't many like it for women. "It was also the first time I felt the importance of my work. As an actor you can think it's fluffy and pretending, but I realised how potent the message in this film was," Deborra-Lee Furness said.
In the film Furness plays a leather-wearing 'chick on a bike' but this time it was Jackman sporting the leathers.
Ad. Article continues below.
The couple posed side by side with Jackman saying it was nice to be home in Australia, reports The Daily Telegraph.
"It's always too quick, but I love it," Hugh Jackman said. 
Last week Jackman was showing just how much he loves being home, posting a series of adventurous photos on Instagram.
They weren't the only well-known faces to step out at the event.
Ad. Article continues below.
Sigrid Thornton too went for the leather look.
Kerry Armstrong went for the denim and boots style.
Simon Buchanan looked elegantly casual in this scalloped-edge top.
Ad. Article continues below.
Do you remember the movie Shame?