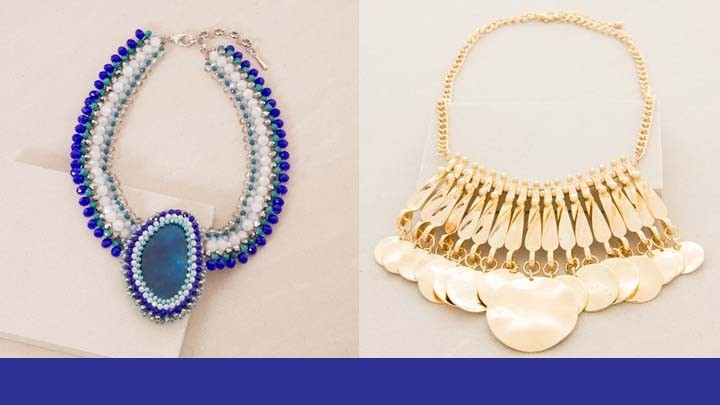 Breathe new life into your outfit with a fabulous necklace! Have you ever tried wearing a statement necklace? A statement necklace is just that: it is there to make a statement. It doesn't want to compete with other eye-catching jewellery on the ears or wrists, and it certainly doesn't want to compete with your clothes. Here are some of Style at 60's tips on how to make a statement necklace work best for you!
What clothes work best with a statement necklace?
Keep it short and simple
A short statement necklace works best with a high neckline, like a boat, crew neck or turtle neck.  I also love to see a statement necklace peek out from a crisp white collared shirt.  It also works well when you layer an overshirt over a tank.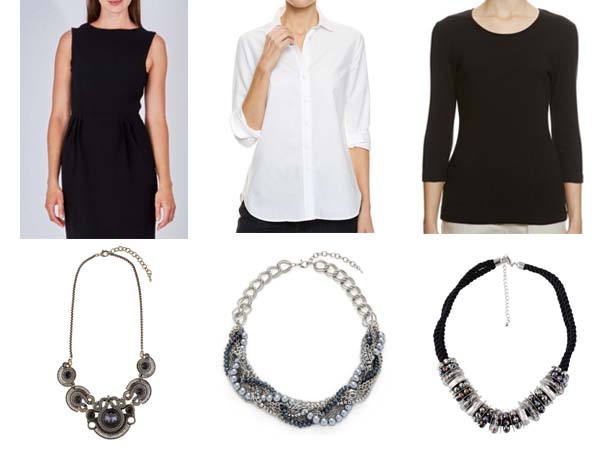 Elise simona dress
Sportscraft sarah oxford shirt
Sportscraft heidi 3/4 tee
Agenda ethnic stoneset necklace
Agenda pearl and chain twist necklace
Agenda faceted rhondelle beaded necklace
Somewhere in the middle
A medium statement necklace works well with relaxed tunic styles.  The shape of your neckline and necklace will need to compliment each other, but more often than not avoid a boat or high crew neckline here.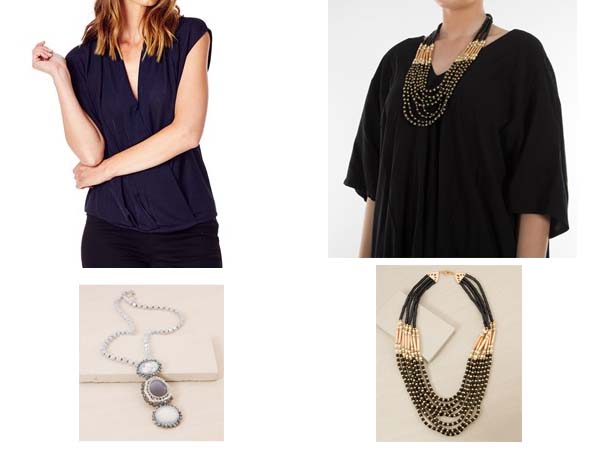 Katies extended sleeve bubble hem top
Adorne crochet stone pendant long crystal necklace
Adorne multi-strand ball and stone mix long necklace
Something daring
Work with the shape of your necklace to see how it looks.  You might be wearing a sleeveless long dress, cold shoulder top or a strapless gown, but here is where you need to have some fun and experiment with what works for you!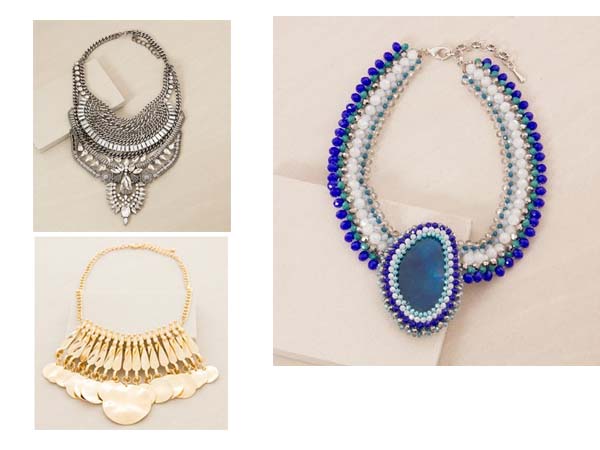 Adorne pointed jewel and chain v ott necklace
Adorne cleopatra polished disc charms necklace
Adorne crystal and agate collar statement necklace
What other jewellery can I wear with a statement necklace?
Your necklace is the star, let it shine!  However there is nothing wrong with having some subtle earrings in your ears or some fine bracelets stacked on your wrists at the same time.
Tell us how you like to wear a statement necklace in the comments!  If you can share a picture of a statement necklace you love to wear!
Comments