It's that time of the year again where we start layering up to keep warm. It's easy to just grab anything near you and head out but often times, we'll realise that we look less flattering.
The truth is, no one out there has a supermodel figure, except for supermodels, and even then, you can never trust all of the ads you see these days.
But with the right styling, you can definitely improve your winter fashion game.
So, how to look stylish and not bulky in winter clothes?
Here are three things to consider:
1. Pick the right shape
Ponchos are great as it hides bumps and lumps that most of us have. If you're wearing a poncho, remember to pick one that has a pointy end so it can help make you visually slimmer. Ponchos that give a square finish tend to make people look bulkier and shorter. Click to shop the look: Beige poncho, blue poncho, blue pants, grey pants, black shoes, blue shoes.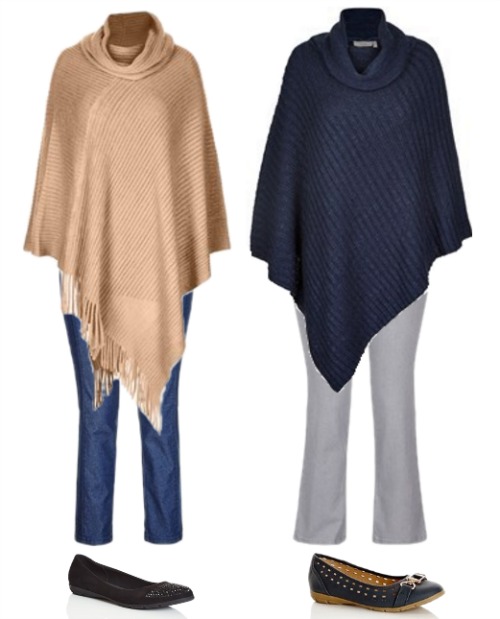 If you're not a poncho fan and prefer anoraks or jackets, choose ones with belts or drawstrings to accentuate your waist and then be sure to match with slim pants or even cropped pants if you like.
Click to shop the look: Black and pink jacket, grey pants, blue pants, black and white bag, black bag, black shoes and blue shoes.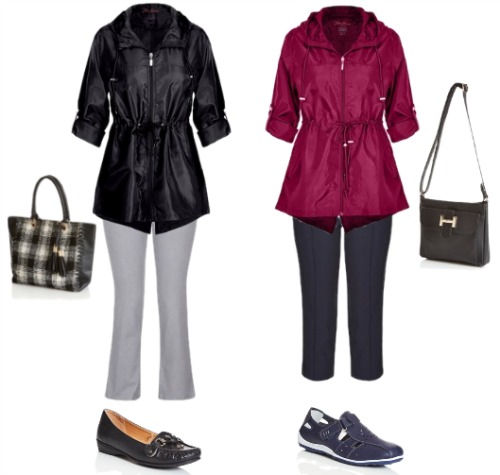 2. Balace proportions
If you're wearing something like a poncho that does not show off your waist, balance it with slim pants so you'll look proportionate. If you have baggy pants, you'll "drown" in your outfit.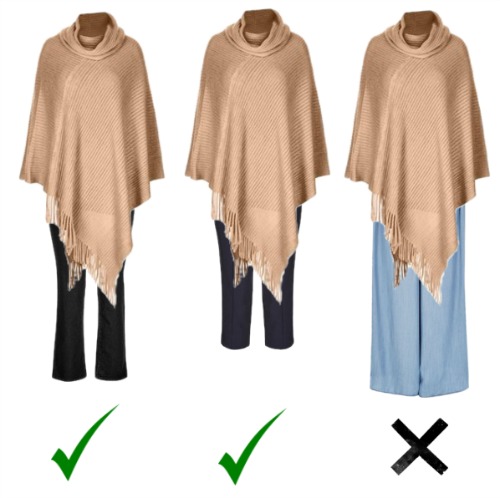 3. Balance your ensemble with the right accessories
If you're wearing a poncho or a thick winter jacket, stay away from shoulder bags. Try tote bags as they will not bunch up your outfit around your arms and will also move the bulk away.
For high neck outfits like turtlenecks and ponchos, long necklaces are great and they also add visual height to your ensemble.
Go for earrings that are slim instead of chunky to keep the look streamlined. If you want to layer accessories, rings and bracelets are your best bet.
Shop the look: Beaded necklace, fine necklace, black tote, grey tote.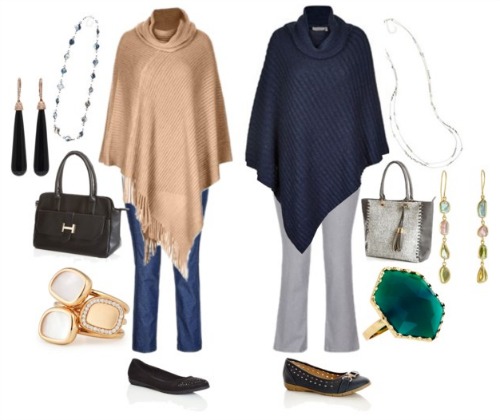 Do you have any style questions? Let us know in the comments…
Comments