How to style your best asset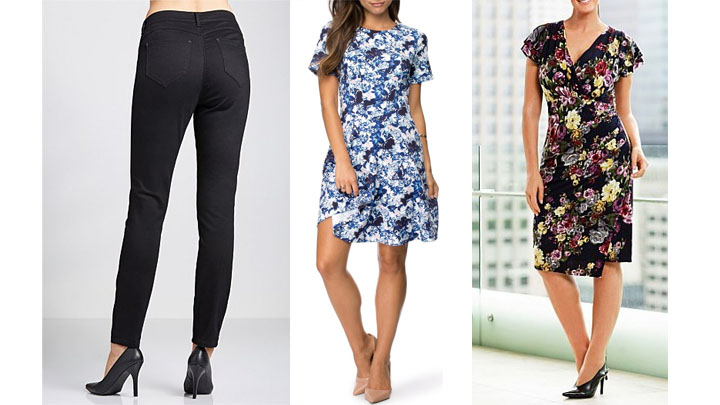 Whether you want to showcase your butt, legs, waist or bust, there is a way! These suggestions will help you highlight, flatter and complement your silhouette. You'll definitely turn heads when you walk out the door.
Learn how to accentuate your favourite asset below.
1. Your butt is everything
The right pant bottoms can transform your butt so you'll want to find a snug fit to accentuate your behind. Too tight and it will flatten your butt or too loose and it will hide your biggest asset. Instead, look for a skirt or pants that cup your butt. Add interest on top with a printed top or bold necklace. Another great trick is to wear heels as they instantly add a lift to your behind but if they're too uncomfortable the other suggestions will work wonders for your butt.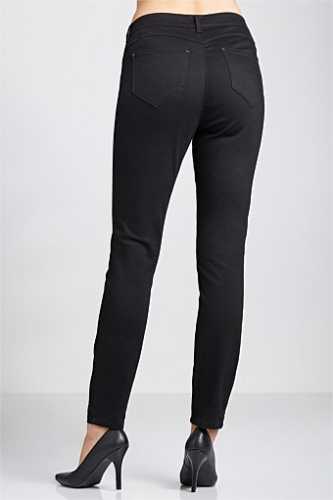 Capture sculpt and lift pants
Price: $49.99
Size: 8-20
Available here
Ad. Article continues below.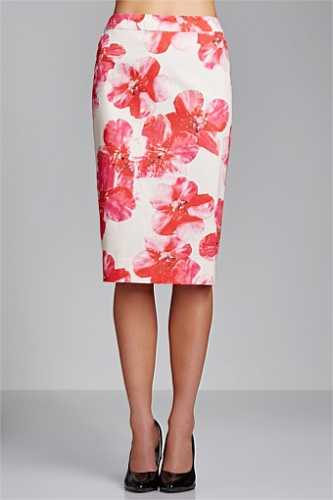 Capture Pencil Skirt
Price: $39.00
Sizes: 8, 16 & 20
Available here
2. Flaunt your legs
Find a skirt that hits at or above your knees. The same goes for dresses – the right length is critical. Your top should not compete with your bottoms so try to cover-up. For instance, avoid sleeveless tops or deep, plunging v-necklines. Lastly, textured bottoms work really well to show off your legs. The printed material will help to draw attention to your legs.
Ad. Article continues below.
Butterfly seamed dress
Price: $54.95
Sizes: 6-14
Available here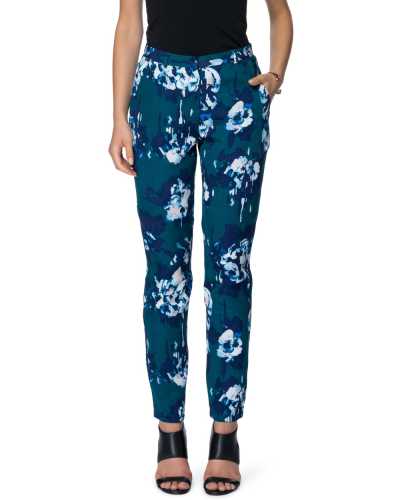 Floral ottoman trousers
Price: $76.97
Size: 8-16
Available here
3. Accentuate your waist
Ad. Article continues below.
To accentuate your waist, wear formfitting dresses and skirts. They should cinch at the waist, hug the hips and fall loosely over the thighs and calves. Ensure the flare isn't too dramatic and whatever you wear on top, make sure it's cut close to the body to balance a fuller lower-half.
Dress Emilia
Price: $55.00
Size: 10-16
Available here
Draped Sleeve Midi Dress
Price: $44.95
Size: XS – L
Available here
Ad. Article continues below.
4. Flattering a full bust
Look for wrap-style clothes, classic V-necklines and halter tops that will draw eyes downwards to create a slimming effect. To flatter your full bust, it is important to balance your bottom with full skirts or a-line styles.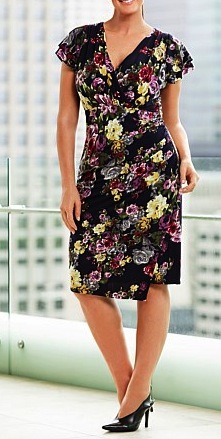 Sara Crossover Dress
Price: $99.95
Size: 16-26
Available here
Ad. Article continues below.
Ruched Diamond Top
Price: $40.00
Size: 16-24
Available here
What do you think of these suggestions? How do you accentuate your best features? Share with us below.