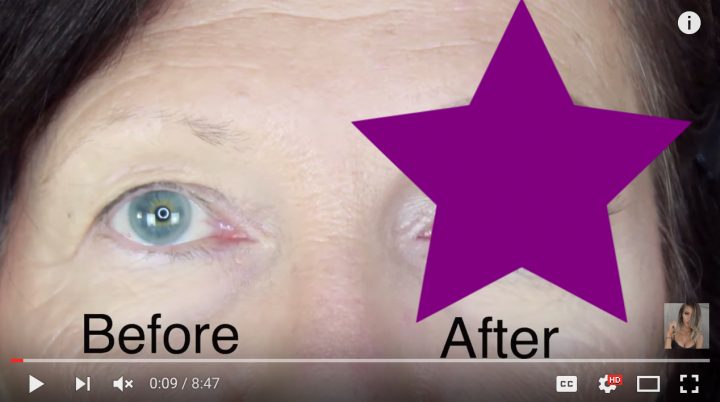 Some ladies give up on wearing makeup because they're not sure how to tackle lines and wrinkles during makeup application. And with the wrong technique, makeup can add on more years instead of making some one look more refreshed.
Beauty blogger Stephanie Lange is famous for her makeup application tips and this time she invited her mom to be her model where she showed viewers on how to apply eye shadow for mature, hooded eyes.
The video shows step-by-step on how to achieve younger, more refreshed looking eyes.
The idea is to create an illusion of "higher" eyelids.
For this makeup trick, you'll need:
1. A beige eye shadow close to your skin tone, a brown eye shadow, a dark brown eye shadow and a dark grey eye shadow. Alternatively, you can get an eye shadow palette that has multiple colours.
2. A black eyeliner or a dual eyeliner which has a thick and thin option.
3. An eyeshadow applicator
4. An eyeshadow blending brush
5. An eyebrow pencil
6. Optional: Fake lashes
7. A facial spray to set your makeup like the Jurlique Lavender Hydrating Mist
The most important thing is to raise the eyelid level using darker eye shadow and then highlight the brow bone to give it a "lift".
Your eyebrows also need to have a great arch like below and need to be long enough. Many people make the mistake of drawing their eyebrows too short which gives them an older look.
Here's a step-by-step photo to inspire you.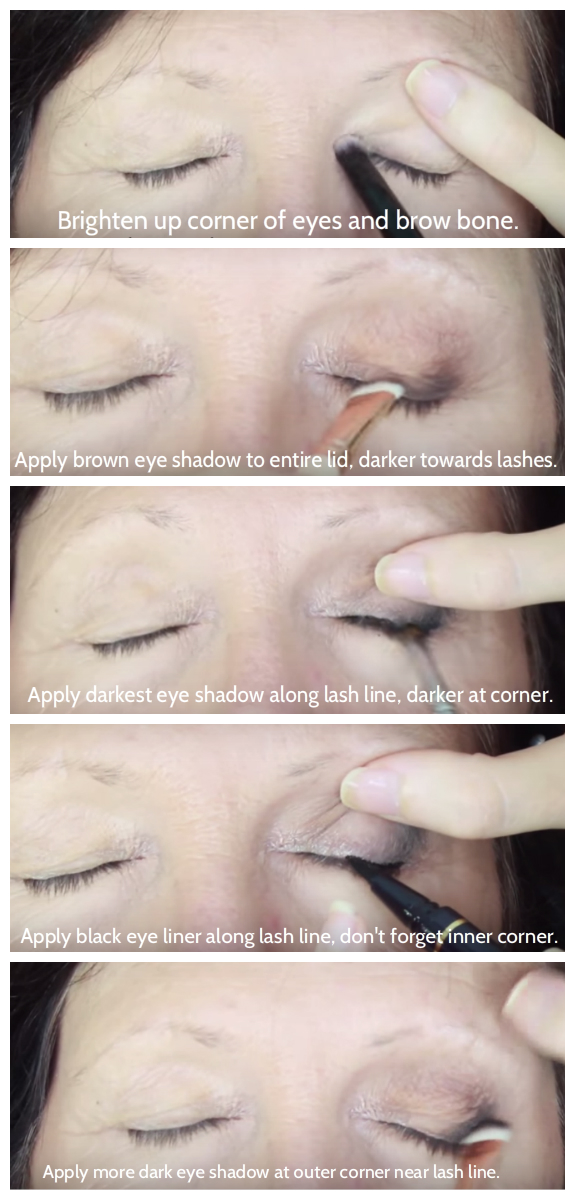 Watch this video on how to get this look…
How often do you wear eye shadow? What is your favourite colour?
Comments