How not to be a sheep when it comes to clothes shopping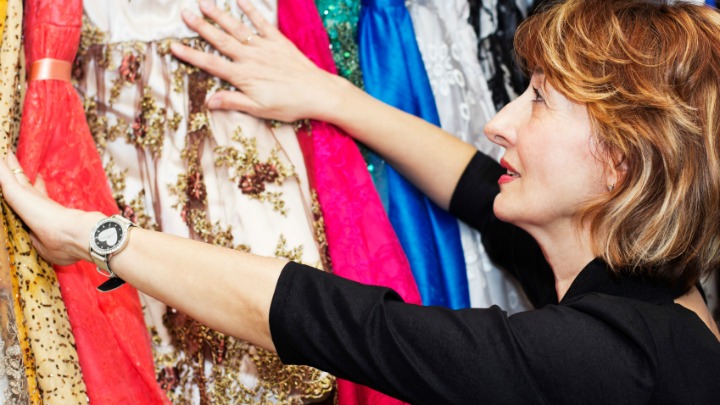 Shopping in an age of mass chainstores can ultra-convenient, but it can also be a nightmare. Every time you buy something you run a risk that one or several of your friends will buy the same thing, which can be exactly what you don't want when it comes to clothes.
We've all done it: fronted somewhere to find that you are wearing the identical top to your girlfriend. Yes, it's a nice top, but no, you don't want to be dressed like a pair of identical twins.
It's even worse if there is a group of you, and you suddenly realise you are all wearing something from Millers. This can be so blatantly obvious that even the men in your lives notice it and do rude things like tagging a Facebook photo "The Miller Brigade" or "Noni B Brigade".
Okay, so what can you do about it? Especially if you are retired and on a tight budget, it's just not practical to give such chain stores the cold shoulder.
The answer is planning – and shopping with your head and not your heart.
Ad. Article continues below.
Fashion experts advise avoiding big, bright bold patterns that people will remember seeing. It's bad enough wearing them when you know no one else will have the same outfit, let alone when one of your girlfriends might well have bought the same thing. Get the picture? One person looking like a brightly decorated Christmas tree is bad enough, let alone a veritable forest of Christmas trees.
Instead, go for solid colours that don't stand out. You can wear the same outfit much more frequently without people remembering, or noticing how similar it is to what someone else is wearing.
Avoid ultra-bright colours as a rule and concentrate on dressing up your outfits with bright accessories such as scarves and jewellery which you know your girlfriends won't have, or at least there's a good chance they won't have. You can do this by shopping online at different stores than you have locally. When you're on holiday or visiting other places, keep your eye out for boutiques you don't have at home.
Op shops are another great source. You can grab some great recycled bargains from years back, and the odds are that no one else will have the same thing.
Try modelling yourself on older women that you admire and developing a unique style of your own that is similar but different.
Ad. Article continues below.
Don't overdo it. Go stand in front of the mirror and take a good, hard look at yourself. Are you wearing too much all at once in an effort to be different? Simple and elegant is way to go.
Don't forget to think about your hair because changing your hair style can also help.  As the comedian Carlotta once famously quipped at a concert attended by a lot of older women: "You all look like poodles with your matching perms".
So, there's just a few tips some baby boomers on a budget have found useful. And, remember, if at all else fails, just smile, hold your head high and carry off your matching ensembles with aplomb.
Have you ever been embarrassed by turning up in the same outfit as someone else at a function?