A key shape to look out for this autumn is the sleeveless vest or gilet. It is the perfect layering solution when the temperature starts to drop, providing just enough warmth without being overbearing.
Vests are a great style to choose if you want to disguise many perceived figure flaws – such as a big tummy, wide hips or a large bust. Keep an eye out for the right length for your body type. This season there are plenty of long-line vests which can elongate the body, but be careful that they are not too long to swamp a smaller frame. If this is the case, opt for a mid-length vest.
Keep your accessories to a minimum with a scarf or statement necklace and let the vest take centre stage. Wear your vest with a basic 3/4 or long sleeve tee and slim fit pants.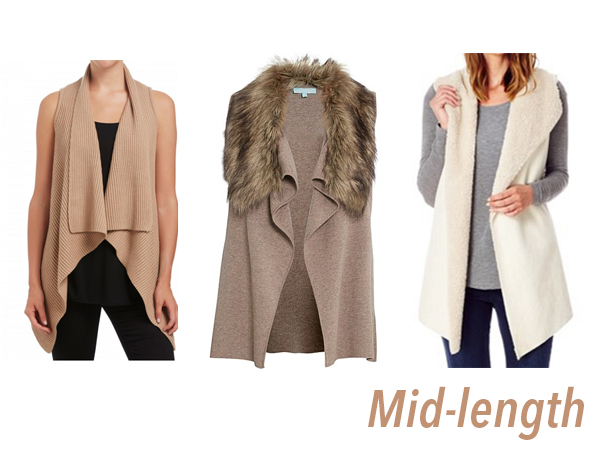 Sussan rib gilet
Blue Illusion faux fur gilet
Katies shearling and rib knit vest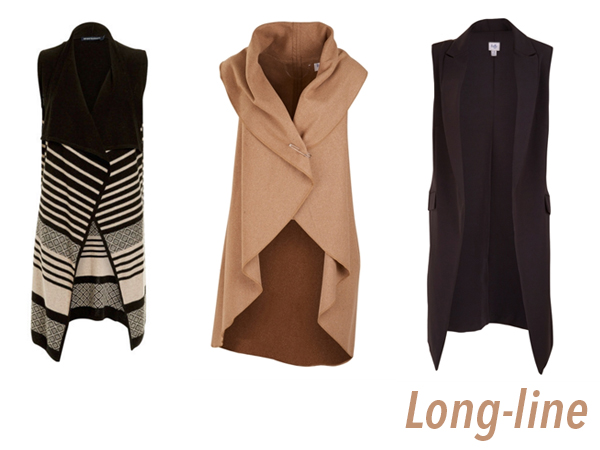 Sportscraft rose sleeveless cardigan
Belle Bird belle front drape vest
Belle Bird belle sleeveless jacket
Millers danika petite sunglasses
Belle Bird belle front drape vest
Do you wear vests? Which style above is your favourite?
Comments