Helen Mirren rocks out in gothic ensemble at movie screening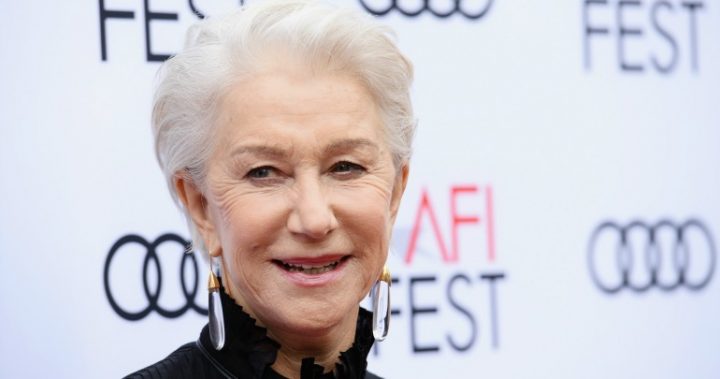 Helen Mirren turned heads at the screening of her film 'The Leisure Seeker' at the Egyptian Theatre in Hollywood on Sunday in an arresting black, leather dress.
Mirren coupled the dress with a pair of teardrop crystal earrings and studded leather heels. Mirren accessorised the unique look with a sparkling faux crocodile skin clutch and jade and diamond rings.
The dress itself was long sleeved and featured ankle length pleats. It had a high neckline and was embellished with a leather bow, black lace and leather buttons.
Mirren's heels were encrusted with gold studs and featured straps that coiled around the actresses ankles. Mirren looked happy and fresh faced with minimal make-up and a sleek parted hairdo.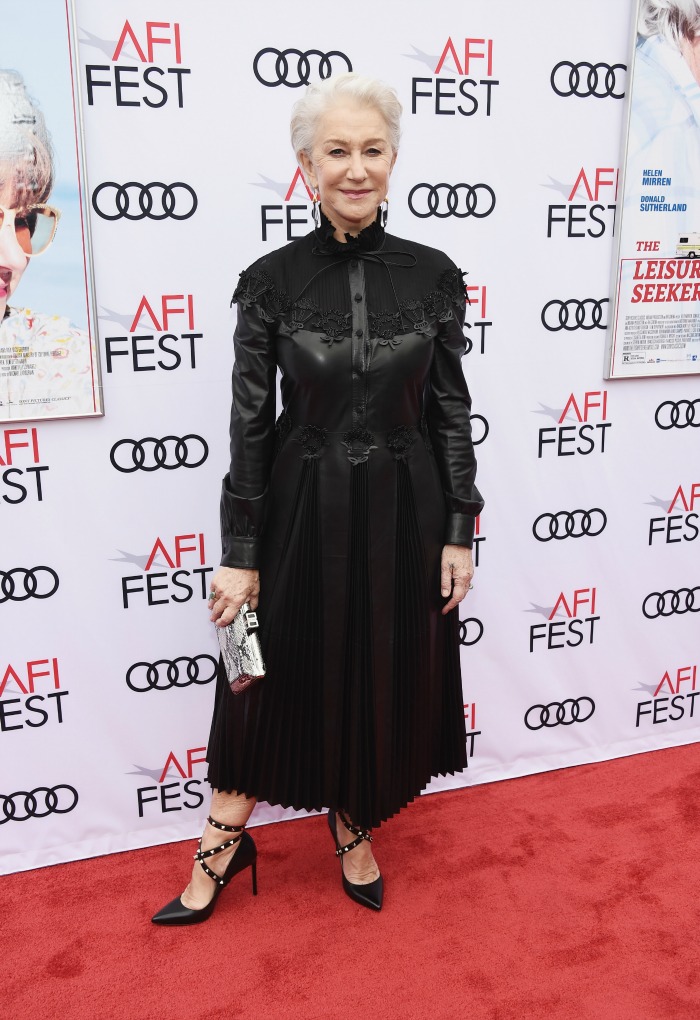 Mirren took many photos with her co-star in the film, Donald Sutherland who looked carefree in joggers, a puffer vest and a suit jacket.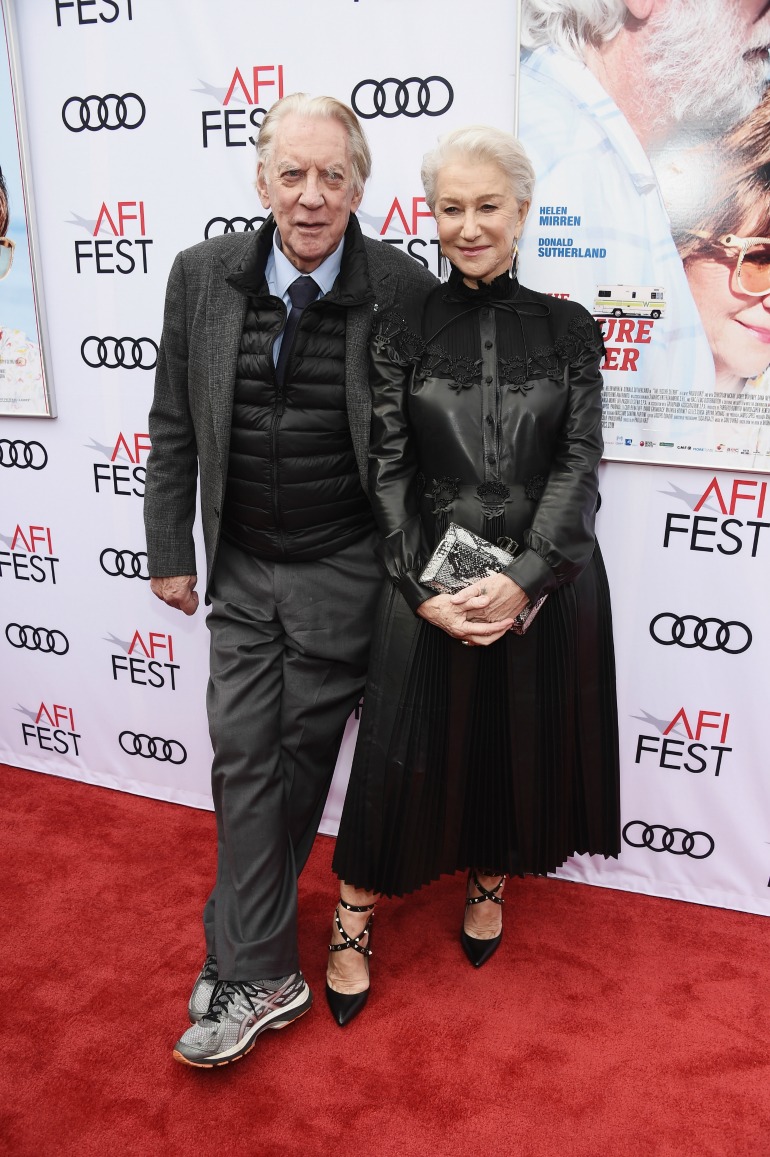 The Leisure Seeker hits cinemas this year and follows a runaway couple who take a cross-country journey in an old camper.
The couple go from Boston to Florida Keys to escape their children and their fussing doctors. This buddy-road-trip film has been the first time Mirren and Sutherland have acted together since the 1990 film 'Bethune: The Making of a Hero'.
What do you think of this daring look? Is it something you would wear? Do you think it suits Mirren?