Helen Mirren and Nicole Kidman stun in iconic calendar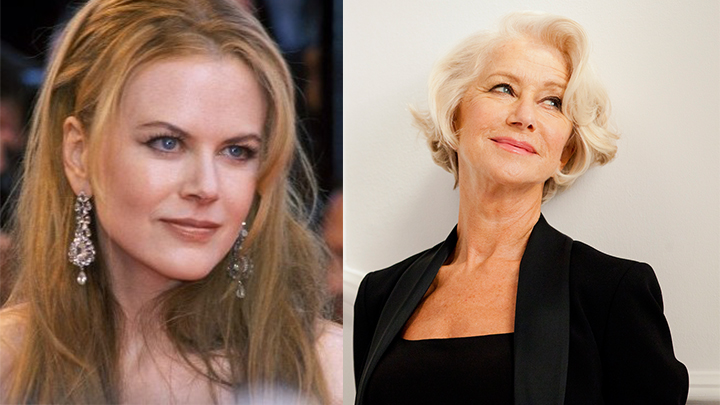 Dame Helen Mirren proves time and again that no matter what age you are, you can always be forever a symbol of attractiveness, sexiness and class.
In latest news, she's about to gain the title of being a "Pirelli girl", along with a host of A-list actresses – including Nicole Kidman, Julianne Moore and Kate Winslet among others.
The lovely ladies of Hollywood have flaunted their sultry side for next year's Pirelli calendar. The tyremaker has released a handful of behind-the-scenes shots of some of the actresses, and has also released a teaser video of the shoot, which shows Helen Mirren amongst the other actresses in the shoot.
The full 2017 list, is Anastacia Ignatova, Lupita Nyong'o, Jessica Chastain, Uma Thurman, Nicole Kidman, Lea Seydoux, Robin Wright, Zhang Ziyi, Helen Mirren, Rooney Mara, Penelope Cruz, Julianne Moore, Charlotte Rampling, Alicia Vikander, Kate Winslet, and Jessica Chastain. This line-up—though not as racially diverse as the 2016 group—shows a clear preference towards more mature women. The average age of the 14 actresses is 44 years old, an anomaly in an industry that is renowned for its obsession with youth and beauty.
While the 2017 Pirelli calendar may not change the fashion industry overnight, photographer Peter Lindbergh hopes it provides an antidote to what he considers a toxic beauty standard:
Ad. Article continues below.
"Beauty today is really twisted, for commercial reasons, so people think beautiful is what you see in advertising and in magazines—all these retouched women. You have to be perfect, you have to be thin, you have to be young—you have to be all this, and this is bullshit. It's so awful, and this image of beauty is imposed on people for commercial reasons, because you can't make money [if] you say to someone, 'You know what, you're beautiful the way you are.'"
That's a stunning message to see presented on the pages of one of the most famously revealing calendars. But we've come a long way.
Watch the video below, and scroll down to see the images:
Nicole Kidman
Ad. Article continues below.
Julianne Moore
Ad. Article continues below.
Uma Thurman
Kate Winslet
Ad. Article continues below.
Penelope Cruz
What do you think of the photos? Are you looking forward to the release of the calendar?