Has the fashion world gone mad?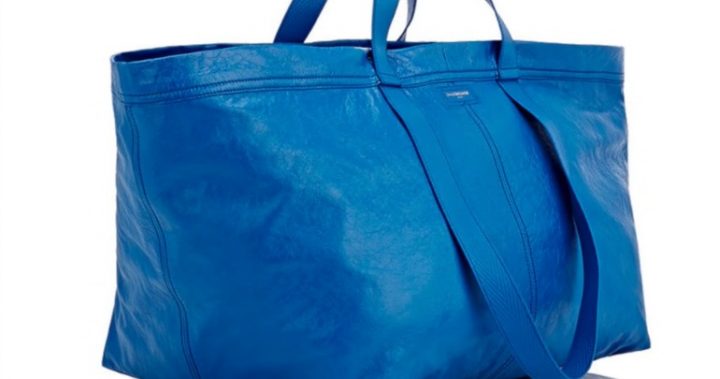 Every now and again we see something outrageous come from the fashion world.
This time the debate is raging over a new handbag by French fashion house Balenciaga – and it all comes down to what the bag looks like.
While the blue bag might look innocent enough, many on social media were quick to point out that the $2160 bag looks exactly like the $1 shopping bags at Ikea.
And the comparison's below are being made all over the world.
Ad. Article continues below.
You might be wondering what makes the Balenciaga Carry Shopper so special?
Well, apparently it's made in Italy from lambskin. The Ikea bag on the other hand is made from polypropylene plastic.
The comparisons between the Balenciaga bag and the Ikea shopping bag have even prompted commentary from Ikea itself.
"We are deeply flattered that the Balenciaga tote bag resembles the Ikea iconic sustainable blue bag for 99 cents," Ikea told TodayUSA.
Ad. Article continues below.
"Nothing beats the versatility of a great big blue bag!"
It's not the first time Balenciaga's bags have raised eyebrows.
Last year the fashion label made headlines with a bag dubbed the blanket tote, which retailed for $5595.
I must be balling then , didn't know these were Balenciaga ? pic.twitter.com/0OmY9tmpL1

— Siya Beyile (@SiyaBeyile) March 21, 2017
What do you think? Has the fashion world gone mad?