Has meat priced itself out of your diet?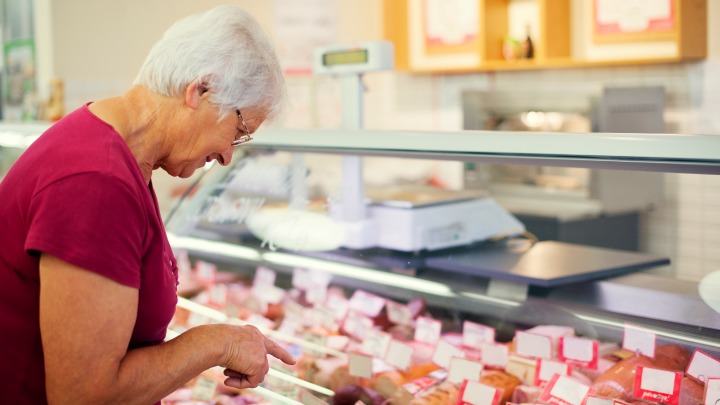 The price of meat has been steadily rising over the last year, with a price increase in the last few months alone of 50 per cent. Butchers and restaurants are beginning to question whether to slice some meat cuts from their businesses. Are you thinking twice before putting meat in your shopping trolley?
Cattle prices have risen due to drought conditions across Australia, along with increasing demand for Australian meat from overseas buyers.
Peter Bouchier, a Melbourne butcher with a chain of stores has told Fairfax Media that more and more his customers are thinking twice when buying meat.
"There's just no cheap beef any more and it's the cheaper cuts that have probably taken the biggest rise, chuck, stewing steak and trimmings, which we use for sausage meat," he said.
Food grocery giant Coles has tried to put a positive spin on the price hike, saying that it is good for farmers. Coles has attempted to keep a lid on prices, but is beginning to have to react, and pass along the increase to customers.
Ad. Article continues below.
'[However] for some beef products in our supermarket – we have needed to increase prices to reflect the higher cost,' a Coles spokesman said.
Coles may well be somewhat unworried about the rising prices, but it has affected the meat industry, with two meat processors cutting back on both staff and production.
These are hard times for everyone in the industry and it's hurting a lot of people,' one processor told Fairfax.
Are you now eating less meat? If so, is it because of the high prices, or is it a health choice? We'd love to hear from you in our Comments section.