Grey and hot: Why silver foxes are suddenly super-sexy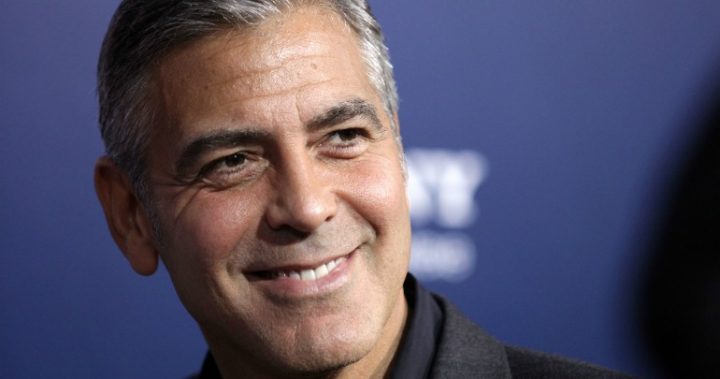 Traditionally, youth has long been celebrated in commercial advertising but its seems the tide is shifting as models deemed "silver foxes" are fast becoming very on trend.
George Clooney is possibly Hollywood's foxiest silver fox, setting an example for other men to follow suit. 
In fact, a 35-year-old Polish man who calls himself "Polish Viking" on social media apparently spends a "small fortune" on making himself look older as he believes his older look helps with his branding and fan base on Instagram.
Ad. Article continues below.
Personal trainer Pawel Ladziak intentionally ages himself by dying his hair and beard a convincing white to rival that of any pensioner twice his age.
Pawel spoke to Polish website Wirtualna Polska, about his anti-Dorian Grey look and said when he started going grey "years ago" he decided he wasn't a fan and began dyeing his hair white.
Since he began looking well beyond his mid-thirties, Pawel has more than 335,000 social media followers. 
Ad. Article continues below.
His photos, which mostly feature him flexing or posing with his wife who looks 30 years his junior, have been compared to Italian millionaire Gianluca Vacchi, 50.
Late last year, GQ magazine crowned Vacchi the "coolest man on Instagram" as his photos often depict Vacchi's lavish lifestyle and an array of beautiful women artfully posed around the son of an Italian billionaire from Bologna.
Vacchi recently made headlines after some of his yachts and properties were seized by creditors.
Ad. Article continues below.
And while going grey is nothing new for most of us, it seems the rest of the world is finally taking notice that just because one ages, does not mean one loses their appeal.
"We're busier than we've ever been before," says Brigitte Warne, Silver Fox Management Group director and co-founder.
"Especially for our older male models – that silver fox vibe never goes out of fashion and it seems the older they get, the more handsome they become; the same is true for women."
Warne says grey and silver hair are definitely on trend with some of Silver Fox's own younger models considering dyeing their hair grey or white to get more contracts.
"Retailers and brands are understanding the value of tapping into the mature market and we've seen that with our own models," she says.
"We're really big advocates for natural beauty and encourage our models to embrace how they look naturally."
Have you embraced the grey?