Graceful Catherine laughs off mishap as her heel gets stuck in grate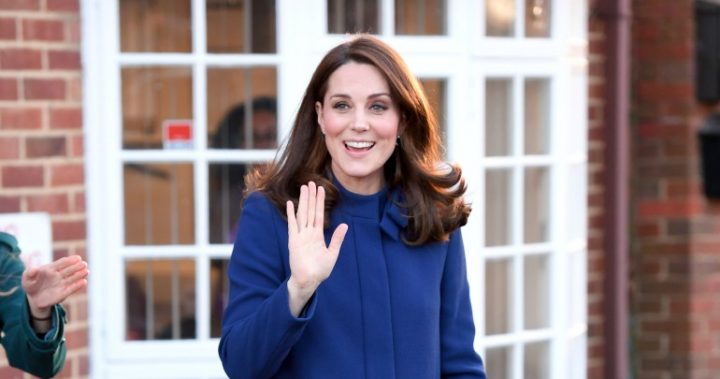 The Duchess of Cambridge has proved she can keep her cool in almost any situation over the past few years, having embraced royal life with complete ease – and she has now managed to style out an unfortunate mishap on a public outing.
The pregnant star has continued to wear towering heels throughout her third pregnancy, but they proved more harm than good on Wednesday as she opened a drug addiction treatment centre in Essex, England.
As she stood to greet the Vice Lord Lieutenant of Essex, Jonathan Douglas-Hughes, Catherine's heel became locked in to the grate on the floor, forcing her to bend down to free it. However, graceful as ever, she laughed it off and kept her beaming smile firmly in place.
Douglas-Hughes incidentally fell over as he greeted Catherine and her husband Prince William in 2016, and according to the Mail Online, the good-humoured royal joked to him that she had done "the same as you". He said shortly after: "I reminded her [about the fall]. My wife told her that she would ensure I didn't do it again. Then she caught her heel. She said "oh… [I've done] the same as you'!"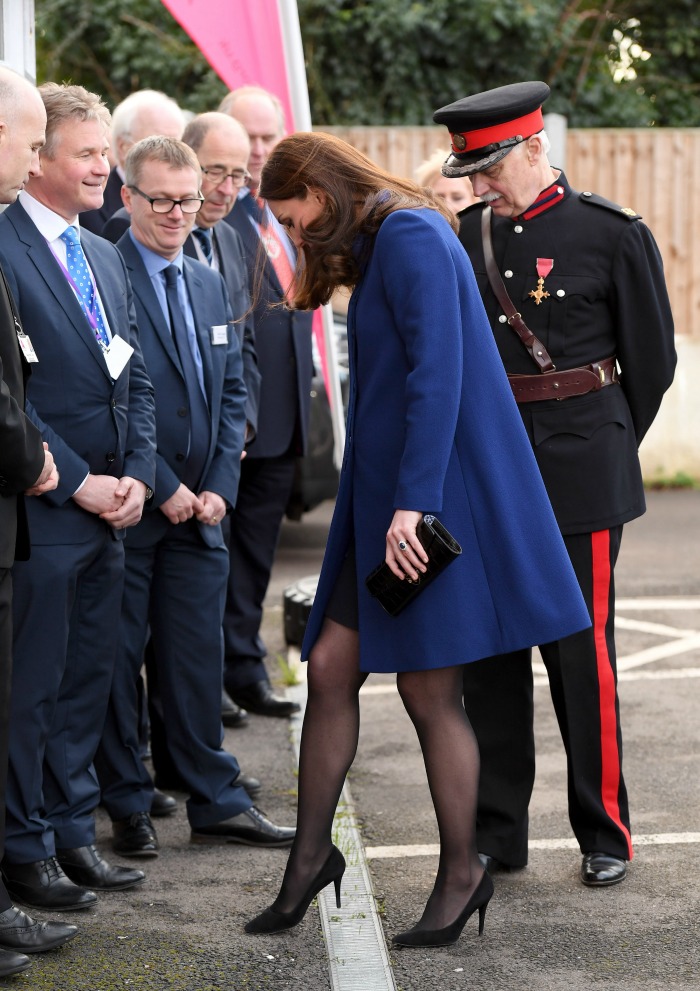 Catherine stunned once again on the outing, showing off her legs in a long blue suede coat and light black tights. Showing a hint of her baby bump, she remained wrapped up outside and waved to fans as she greeted a line of people.
It's not the first time she's struggled in her shoes during a pregnancy, and while carrying her first son George in 2013, she got a similar pair of black stilettos trapped in a drain cover at an Irish Guards Parade.
Catherine, who is patron of Action on Addiction, was there to officially open the addiction treatment centre. There, she spoke to addiction experts and learnt about their community-based recovery programme, 'Clouds in the Community'.
Ad. Article continues below.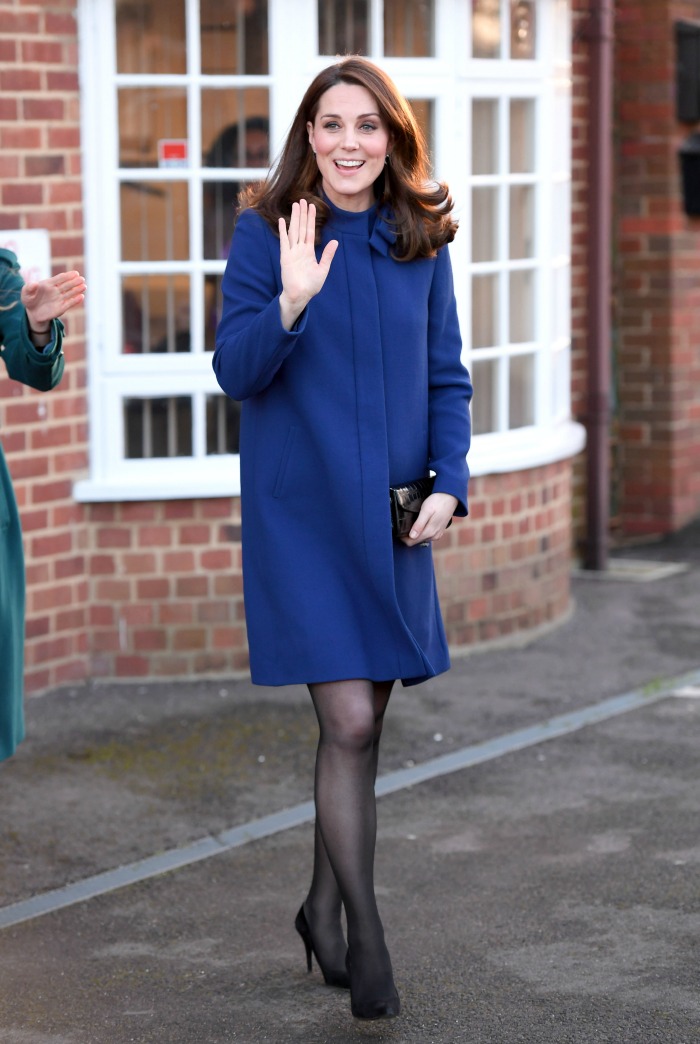 According to the Mail, she gave a short speech inside, saying: "It seems like a long time since I first got involved with Action On Addiction, I think it was six years ago, but they have a very special place for me and were really at the start of my learning, particularly now, with the development [of my work] into mental health.
"You are very special to me, so it's great to be here as well as seeing the development of where the charity has gone over the years gone past. Huge congratulations, I believe so passionately in community projects to I wish  [Clouds in the Community] all the best of success in the future."
Catherine has spent the last week on her Scandinavian tour with her husband, and looked glowing following the break away.
Do you like the Duchess' outfit? Do you think she handled this heel mishap well?